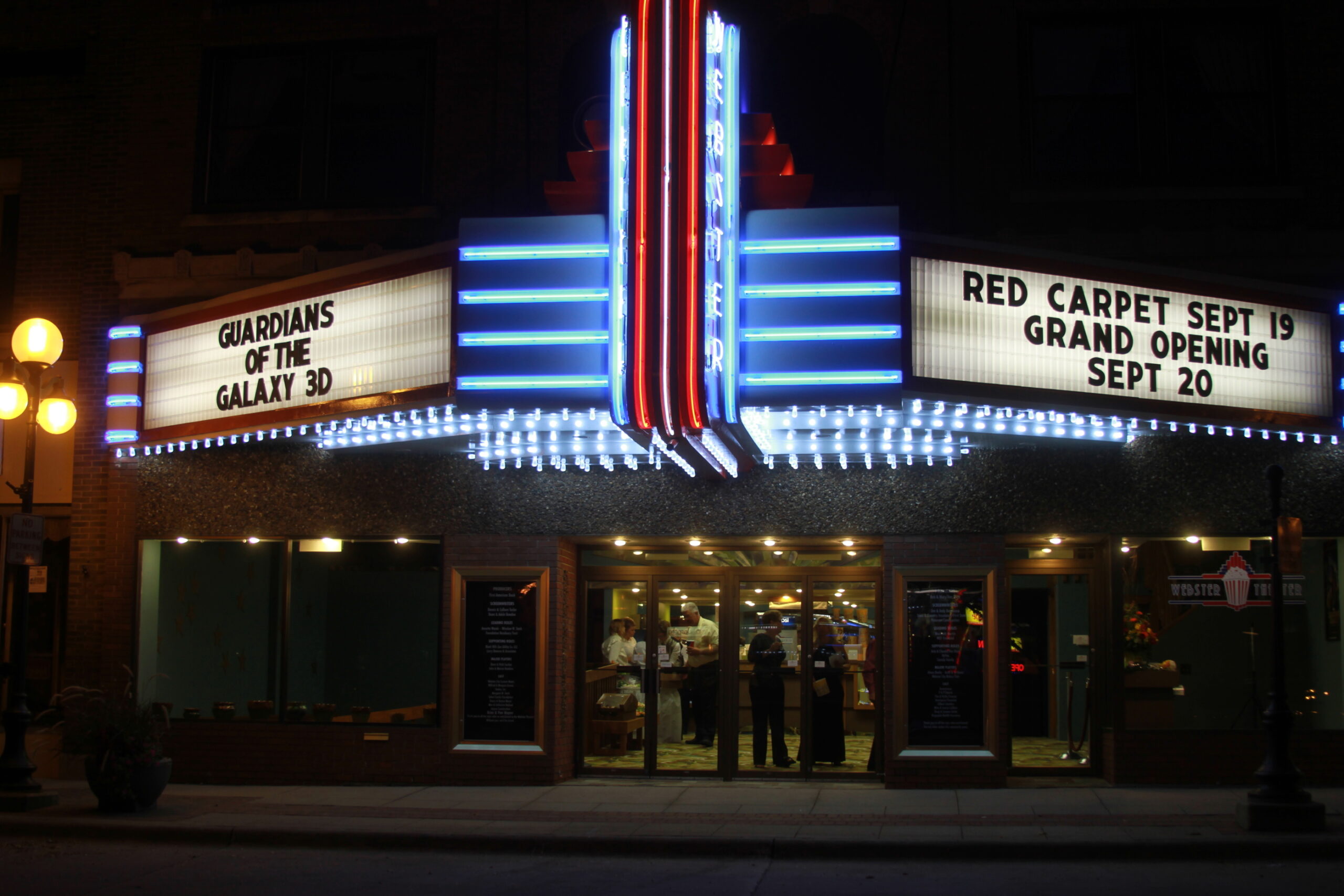 I have the great honor and pleasure to serve on the board of Help Entertain and Restore Organization (HERO).  Last night was the Red Carpet Affair for the opening of the Webster Theater.  HERO is a non profit organization that was organized by a board of 9 people who wanted to save the theater.  With grass roots funding and incredible support from the community, over $200,000 was raised to Save the Webster.
Last night was the culmination of the work began in March of 2013.  Guests were delivered by limousine and treated to champagne, hor d'ouerves and popcorn and soda for the movie.  There was a very short program and Guardians of the Galaxy in 3D was shown.
I think that anyone can be a volunteer.  I also think that the person volunteering receives more than they ever expect.  I have made 8 new friends (other board members) that I will always have a bond with and enjoy as friends.  I got to see close up how much Webster City residents love the movies and want to see great things happen in their town.  I met many volunteers who willingly said "how can we help?"
And ……… the movies are back!  See some photos from last night by clicking here.