We call this an Idea Friendly Action Visit!
Meet Deb, a seasoned community development consultant with over 15 years of experience in helping towns and communities thrive. Deb visits your town, interacts with local businesses, community members, and organizations, and provides valuable insights and suggestions based on her findings.
Deb comes to town and does a walk-through of your town (or drive through), asks a lot of questions and visits with small businesses, community members and groups and organizations. The following week there will be a presentation to the public based on her findings. The last morning, she will sit down with a group you want her to work with, meet with your board, or have a hands on workshop and hammer out what needs to be discussed.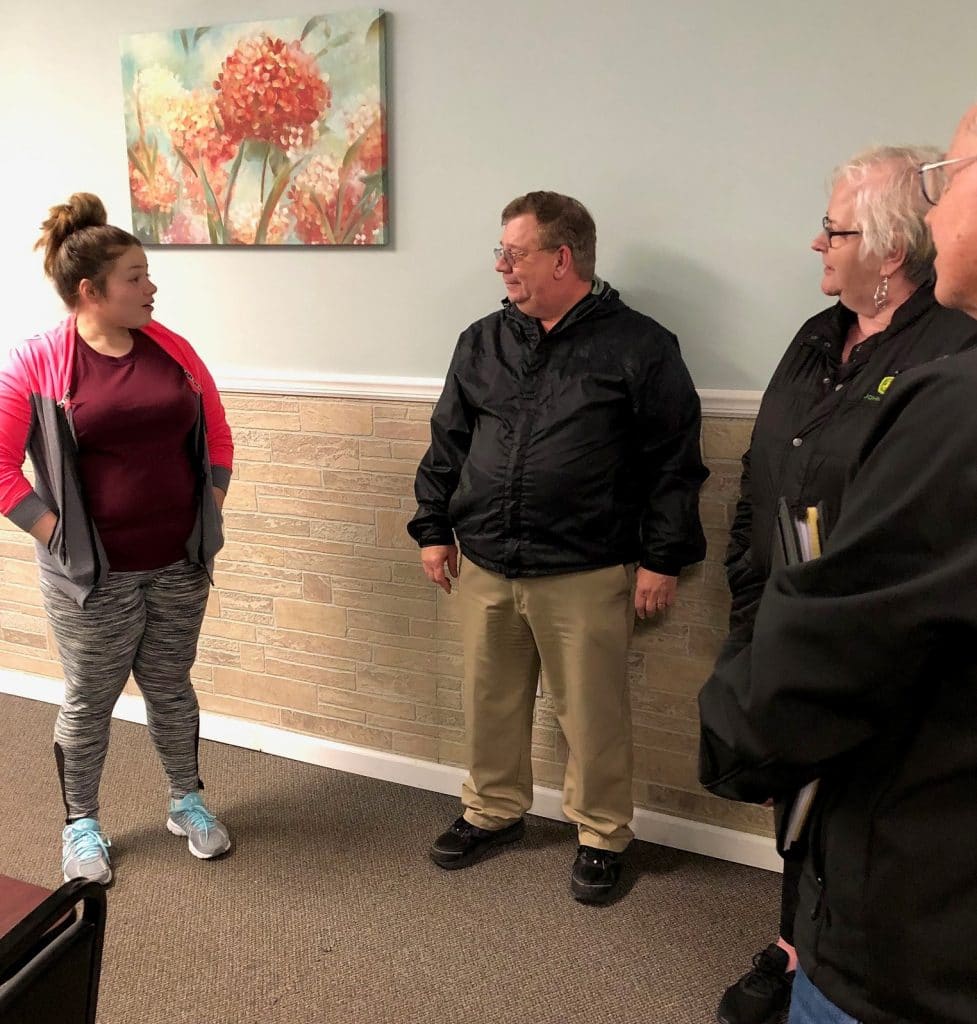 The presentation will include the data Deb has collected over the previous days. She asks everyone 'what do you want' and takes a lot of notes. Deb will share her findings and tell stories of other towns who've done the things you want to do. Often she'll share suggestions about the things she's seen or heard – all with the goal of helping your community move forward.
In an 'Idea Friendly action visit', Deb uses the unique 'Idea Friendly' method to help your community crowd-source its future. This method encourages everyone in the community to participate in decision-making, rather than leaving it to organizations and government alone.
By booking Deb for a visit, your community will benefit from her expert insights, learn from the experiences of other towns, and receive actionable suggestions to help your community move forward. Ready to help your community thrive? Contact Deb today to book visit. 641-580-0103 or deb@buildingpossibility.com
Deb says, "If it sounds informal, that's because it is. Intentionally. Because I want you to have practical steps you can put into action right away. I don't show up with a template and tell you what to do. I'm not there to help you create a master plan that then goes back on a shelf to be dusted off 5 years later and rewritten. I want everyone in the community who wants to participate to be valued and welcomed. Each embedded community experience is tailored to the needs of your community and what works for you."
What Happens After A Visit or Presentation?
People often say they wish more of their town could have heard one of these presentations. Any audience member can sign up for a 30 minute video featuring Becky McCray and Deb Brown found at www.saveyour.town.  The videos change each month and address rural challenges. Megaphone Members have access to all of the videos. Plus anyone can sign up for the weekly email newsletters to reinforce the important concepts and generate more discussion locally.