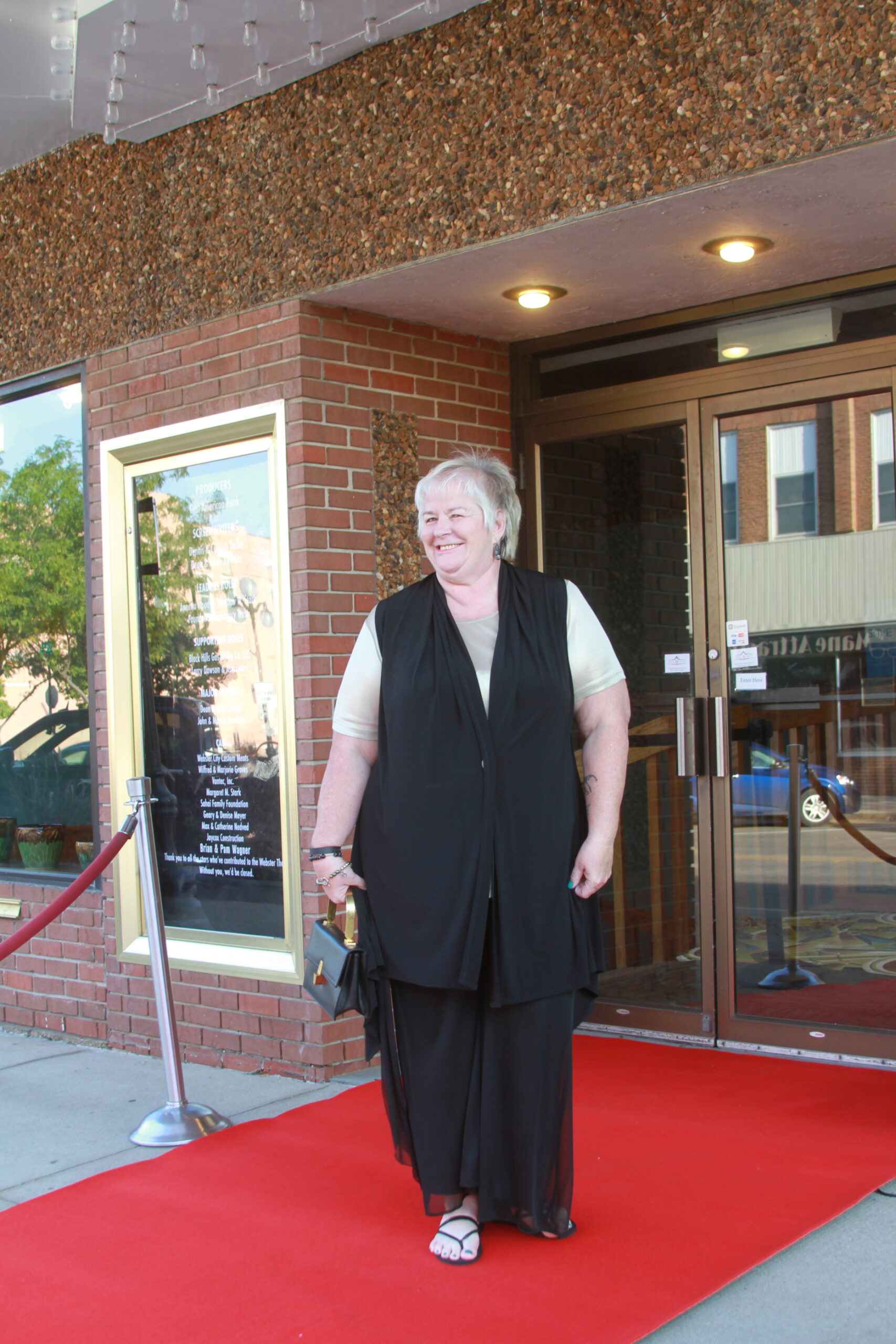 I had the pleasure of attending the Red Carpet Affair this week.  It was a black tie event to celebrate the opening of the Webster Theater.  I wore a long, swirly vest and a a new gold blouse and palazzo pants.  It is a fabulous outfit.
But here's the thing …. it's too big.  The shoulder seams of the blouse are in the wrong place.  The vest, while beautiful, is simply too big.  The palazzo pants did fit perfectly, but you can't tell because the vest over powers them.  The pants are also a smaller size and borrowed from a friend who thought they would fit.  She was right.
I'm used to hiding my body in loose fitting, too big clothes.  I'm not at my optimum weight yet, there's a ways to go in fact.  But I am seeing how clothes make a difference and hiding behind too large clothing does no service to my appearance.  It also does no service to my state of mind.
It's hard to go through my closet and give away clothes that are now too large.  What if I need them again?  Now there's a train of thought that does me no good!  I've made a commitment to a healthier life, and holding on to those kind of thoughts (and clothes) does not align with my goals.