It's all about solving problems.
Filling empty buildings, stores closing at 5, grouchy people, the need to get focused, how to use tourism to create jobs, taking big ideas and making them happen.
Coaching allows you to tackle these problems and find solutions that work. We can brainstorm ideas, find your sweet spot in your small town, bring the big ideas to life and implement the innovative rural business models.
Coaching allows you to tackle problems and find solutions that work. The idea is to assist you in the places you get stuck. I want you to utilize my knowledge to help you create the kind of community you want to live, work and play in.
Is there something you'd like to explore further with me in private coaching? We can do that together. Coaching doesn't have to be a big hairy deal.
We can work through a particular challenge in your community. Or it could be a series of questions you want answers to. Shoot me an email at deb@saveyour.town and let me know what you'd like help with.
It can be on the phone or zoomed. The short term private coaching is $150 for an hour. Want to bring along someone else for it? No problem. No additional charge for that either. If you want to receive longer term coaching, let's visit about it.
Do you have questions? Ready to book your coaching? For either one, just send me an email and let's visit!
According to a study by the National Rural Health Association, people who live in rural areas often face unique challenges such as planning events people will come to or filling empty buildings.
However, with the right coaching and support, these challenges can be
overcome and you and your rural community can thrive.
One verifiable fact is that I have over 20 years of experience working with rural communities and have helped countless people to succeed in their businesses and communities.
"Deb has worked with me and my store, Interior Spaces. Her help made the transition to owner easier. Her ongoing coaching assists in keeping me focused!"
Kevin Rubash, owner Interior Spaces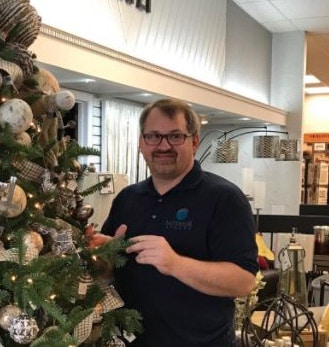 When is Coaching Right for You?
Perhaps you're new to the work in a small town – you'll want to receive more time on solutions and training. Maybe you've been at it awhile, project based coaching could be a perfect fit for you. Or you're an expert in the field – and you're ready to take it to the next level. There's coaching for you too.
The idea is to assist you in the places you get stuck. I want you to utilize my knowledge to help you create the kind of community you want to live, work and play in. Coaching is NOT me telling you what to do in your town. You know your town a lot better than I do. What I can help you with is things like building your connections, overcoming the committee of negativity, creating laser focus on a project and brainstorming ideas that might work for your town.
"I've worked with Deb on several projects both in my position as mayor of Hampton and as the former Chamber director. Her common sense approach and willingness to ask the hard questions has made a big impact on me. I'd recommend her as a coach to any small town person who wants to see positive growth in their community."
Brook Boehmler, Mayor Of Hampton, Iowa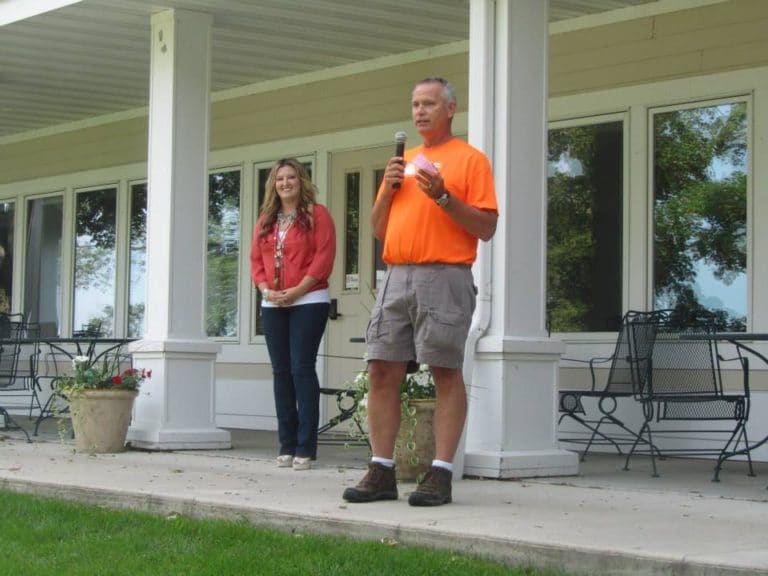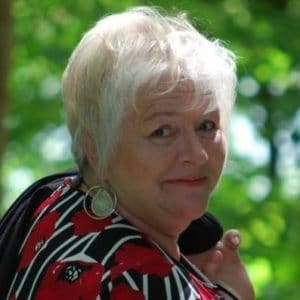 Coaching with me is like bringing me into your office and working together one on one. There will be homework and accountability plans. I'm not there to make you feel better. I'm there to work with you on the projects you want direction on, to brainstorm, to get clarity and focus and ultimately create the kind of town you want.
Pretty simple really. You'll start with a discovery call. 20 minutes or so to share basic information and discuss what problems you're looking at it. If we decide, both of us, it's a fit – we'll figure out which coaching option is best for you. Once a month, twice a month or three times a month.
Then the fun begins! We talk for an hour each call. There will be homework and reflection time too. You'll be able to put some more things into action and emailing in between calls will probably happen as well. There's a basic structure and every coaching client will have their own special structure as well.
You choose how much coaching you want. You might want at least one month to work through a project you're stuck on. Or you might want to take the recommended time frame of three months and work on several projects, bring in a team for a call, share me with your board. Each hour is your hour!
I'm committed to making small towns stronger. I am at best, a small town specialist and enthusiast. I spend every day working with small towns teaching them how to take practical steps to a brighter future. My abilities to connect you to the right people, answer the hard questions and give examples of towns that are doing it well help to make me a great coach.
I've worked in various fields including (but not limited to) insurance underwriting, retail management, bartending, and Chamber of Commerce. I grew up on a farm, lived in big cities like Chicago and small towns like Geneva, Iowa (pop. 141). I bring to the table a wealth of experience, the ability to connect people to the resources they need, no fear in talking about the hard situations and a big load of common sense.