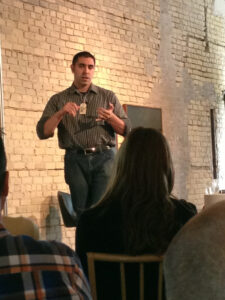 Right now Justin is having brain surgery.  On August 10 he had two severe seizures and during them he fractured both shoulders.  He's already had two shoulder surgeries and right now they are working on his brain to remove a tumor that caused the seizures.
I first 'met' Justin Levy online.  He was gracious enough to do an interview with me (read it here).  We'd chat back and forth on Facebook and twitter.  I'd read what he wrote, followed his climb into the social media world and cheered him on.  He's a nice guy that takes time to connect with people.  He's also ridiculously smart, on top of his industry and a misfit.  We met in real life in May of 2013 in Fargo (doesn't that sound like the first line of a book?). He was one of the speakers and also a participant in the Misfit Conference.  You've heard me talk about the misfits and it's true – we are a wild band of brothers and sisters intent on making a dent in the universe. Justin is one of us.
Which makes today even harder.  Our band of misfits has huddled up and are sending good thoughts, positive vibes and prayers his way.  And this is where social media and you come in …
please, send your thoughts, vibes and prayers to Justin and his bride Laura.  Of course we also pray that the surgeons hands are guided well!
This is where value comes from social media — the intangible of becoming friends, staying in touch and sharing with each other; and then being able to rally troops around when they are needed.  How do you determine ROI on that?  You really don't, you just thank God and keep on keepin' on.
Justin has been blogging about his journey to wellness – please read it by clicking here.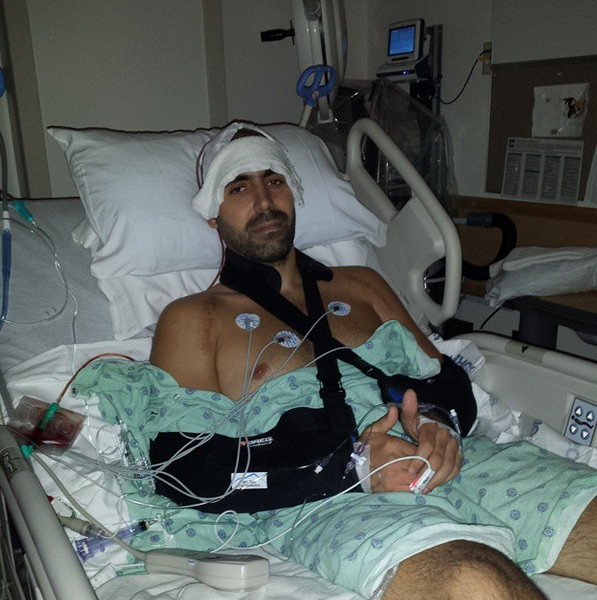 A quick update: Justin came out of surgery and is on the long road to recovery.