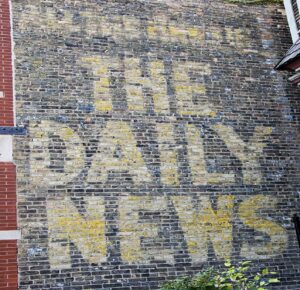 How do you use social media for research?  
Used to be you went to the library, to the card catalog and used the Dewey Decimal system to find information/books/reports about whatever topic you were researching.  Your librarian was essential and you needed her to find your way through the stacks.  With the advent of the internet, there's a world of information simply at your fingertips.
Be careful.  Not all of it's true.  Those radical pieces you see on Facebook from your friends just trying to do a good thing by repeating a story, check them out before you share them.  Often they are urban myth.  Go to Snopes.com and copy and paste a portion of the post and you will usually find out if this is myth or reality.
I visit twitter.com in the morning to see what has been trending.  They keep a list on the left hand side of items that people in twitter world have been talking about the most.  Today #Ukraine is high on the list.  I'll click on that word and read the posts people are sharing and get an encapsulated view of what is going on in the Ukraine, and links to more news about it.
I also visit www.twitter.com and type in the words Webster City and read the posts written from people who are talking about Webster City.  Today I saw a picture of Highway 17 and the blowing snow across it, found out there's a big sale at R Company this weekend, saw that I need to vote on the Best Burger at the Gridiron and found 70 photos from the Gilbert vs Webster City basketball game.  Find me there as @debworks.
Facebook is more than just talking with your friends.  You can also follow the fan pages of local and statewide and international businesses.  On the left hand side of my facebook is a link to favorite Fan Pages and I check that out every day to see if there's anything I need to know.  Here's what I found out this morning:
The number of farmers under 35 jumped by 42% from 2007 to 2012! Nebraska had 3,999 farmers with less than five years experience in 2012, up from 3,369 in 2007 too!
Some revealing graphics: Reduce the Tax Burden: Government Revenue and Tax Trends Charts http://ow.ly/u2CPz
We're proud of our footprint in the state! Contact us to get connected to our partners in your community or if you want to talk about joining the map!http://www.volunteeriowa.org/AboutUs/ContactUs.aspx
There's also a link to Pages Feed that will show you everything from the different pages you are connected to.  It includes comments, photos and links they've shared.  Here's a couple of things from today:
A couple of caveats:
continue to go to your library!  They provide programming for adults and family, excellent genealogical resources, hands on training in many areas and of course BOOKS!
please do follow the fan pages of those organizations you like (both local and nonlocal) but we also encourage you to follow your enemies (as it were) as well.  It's good to be informed on all sides of an argument.