I've spent the past week in Tucson for Chamber Institute.  I love to explore a new community and see what kind of ideas I can take home with me!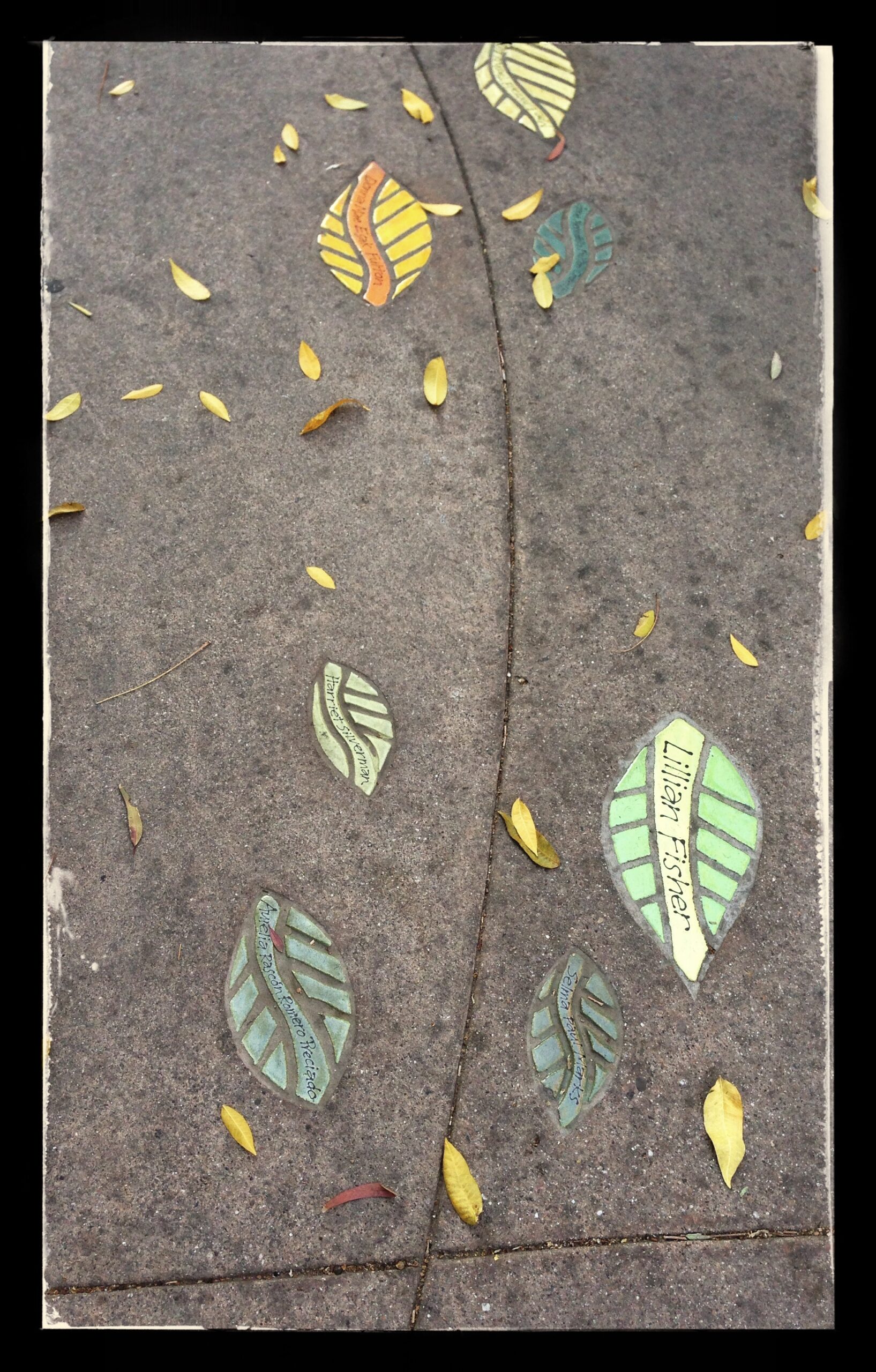 Many small towns are fund raising to save movie theatres, historical buildings, and community projects.  Ideas are needed for ways to honor donors.    These leaves have names on them and are embedded into the sidewalk.  You can find them in the Women's Plaza at the University of Arizona.  Isn't it a great splash of color?  What kind of image could you use in your town?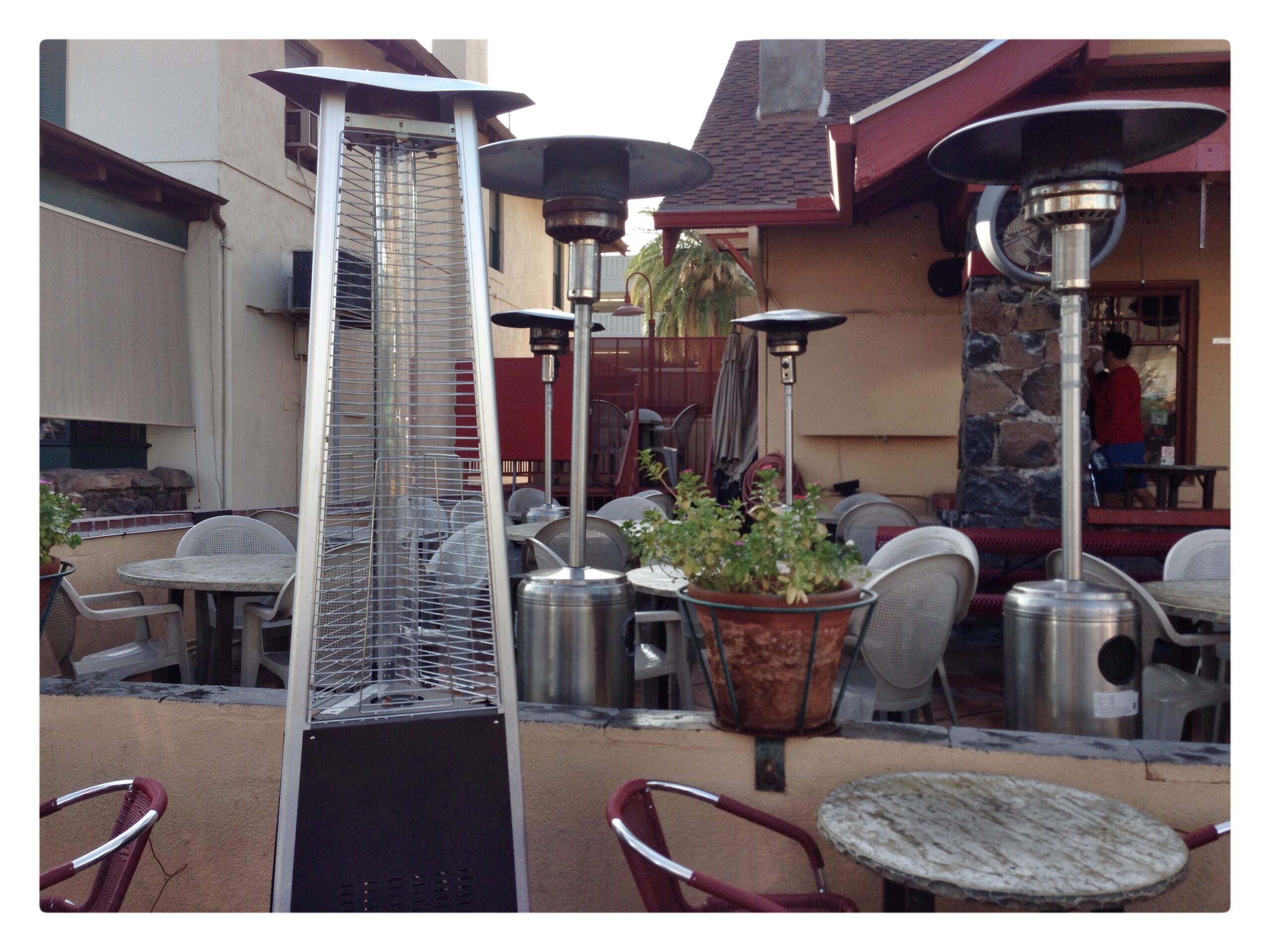 Many of the restaurants with outdoor patios had these tall space heaters turned on in the evening so you could enjoy the 50-60 degree evenings.  They are warm and not bad to look at.  These kind of things would extend outdoor dining up north for another month or so and be welcome earlier in spring.  It would be nice for sports bars to utilize their patios and watch those football games outside!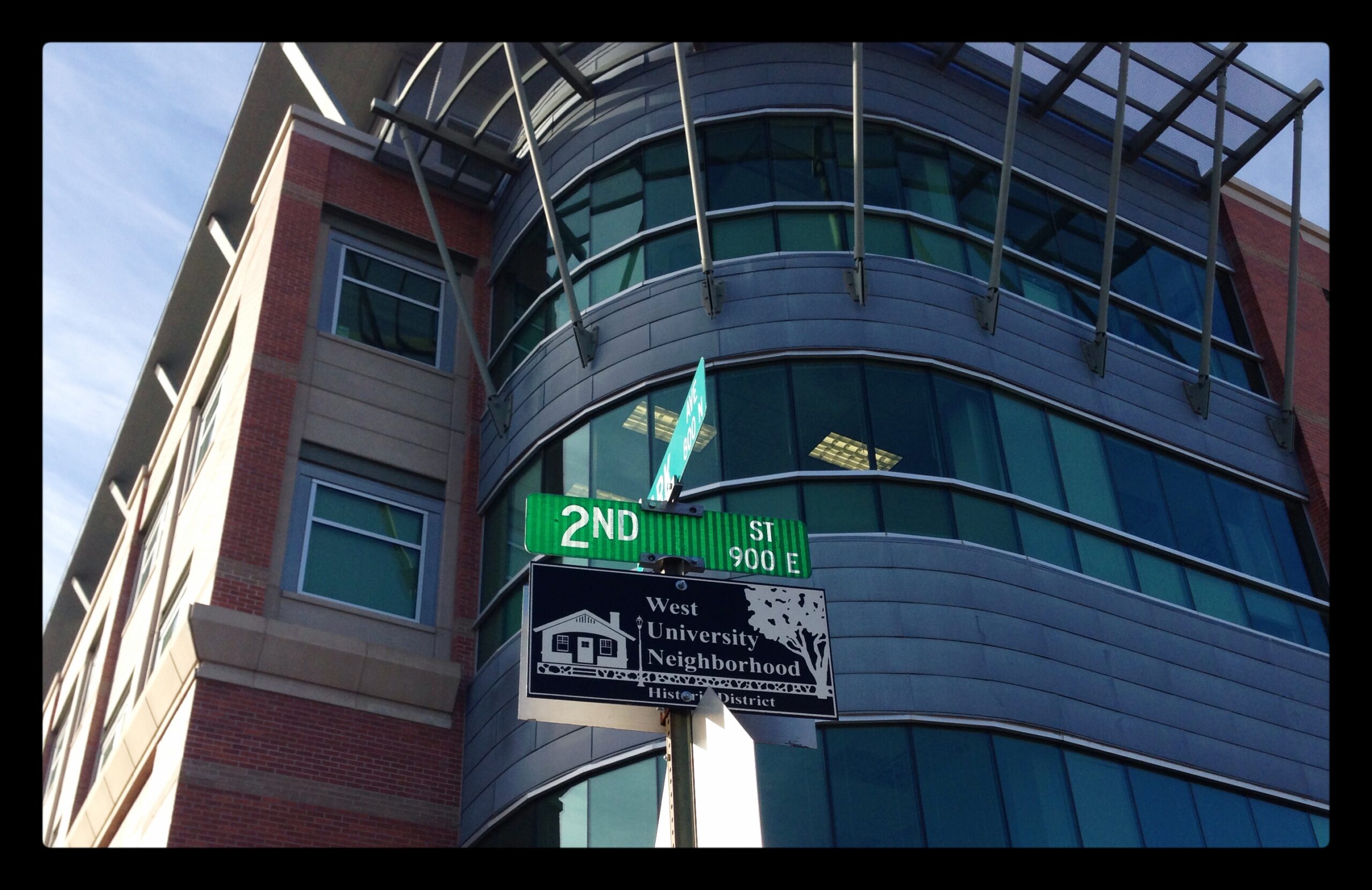 Do you have historic districts in your town?  Why not create signs to show that your district is historic – or by the river – or a special area.  It's a nice wayfinding sign and helps to showcase what is in your neighborhood. You could have a basic sign for each neighborhood that has your town logo on it and the name of your neighborhood.  It brings community pride together nicely.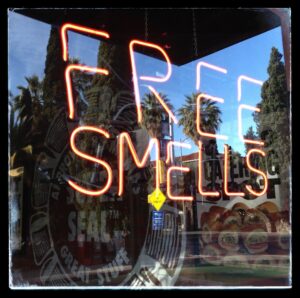 This sign made me want to go in and smell what they were cooking!  It could be used in a restaurant, a bath and body shop, a candle place.  What kind of unique sign could you have in your window?  Clothing stores could have "Free Personal Fashion Show".  Bookstores could have "Free Escape from Reality".  Gaming stores could have "Free Mindboggling".  Oh the possibilities are endless!