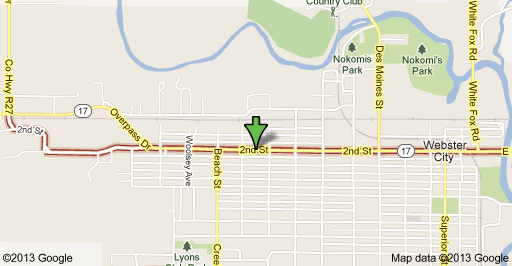 There's a few empty store fronts and locations around town.  I'd like to see them filled. 
So we came up with an idea for a tour.
First I went and visited with Brian Stroner at the GIS office.  He made a map for me that showed every location along 2nd Street and who owns.  He is also sending me the directions on how to use Hamilton County information to see what the square footage is, who is (or isn't) in the building now and some other details.
Then I met with my Chamber Champions.  These are our associate members, most of them are retired.  I asked them if they would help me identify the history of some of these buildings.
I met with Joel Peterson of Peterson Construction and asked him if he'd do a walk through with me and give his opinion.  He said yes. Ed Sadler the city manager also agreed to do a walk through with me.
Of course I ran it past my executive board and a few other people – and will present it to the Chamber board next week.  Local Realtors are next in line – and I will need their help too.
We at the Chamber want to have a tour of the empty buildings along 2nd street.  The Realtors will answer the detailed questions about condition, cost, etc.  The Champions will give the history part of the tour.  This tour will be given three times, once early morning, once during lunch and once in the early evening.  It will be available for free to Chamber members.  Non-chamber members will be charged $5.
Why do this?
Most humans are innately curious.  We like to know what was inside a space, what could be in that space, who was there before, what are the possibilities for an empty space.  Here in Webster City we have some vacant buildings and we'd like our Chamber members to think about people who may be a good fit for those spaces.  It's an opportunity to hear about the past history of the building and to help create a future for it.  With the closing of Electrolux and so many people laid off of work, its created an opportunity for a large group of people to become entrepreneurs.  Many have gone to Iowa Central and continued their education in fields that interest them.  Young people live here and we look forward to helping them build and design their businesses.
A little bit of knowledge about what's available can go a long way.  
ADDENDUM FROM 10-25-15