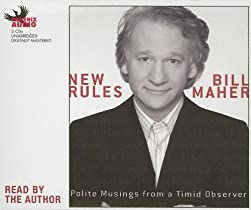 Cover via Amazon
I love to watch Bill Maher and his New Rules.
These are not those new rules.
2010, twenty ten, two thousand and ten — is the year of living into our greatness.
Rule Number One
Assume that you are great. It's a given. You are.
Rule Number Two
We are all connected. Talk to people as if you like and respect them.
Rule Number Three
Implement your strategies. Any plan in action is better than a perfect plan on paper.
Now get to work! You have greatness to spread.
Thanks for the read! Take a tour of the green home – see where you can make your home safer too. www.debthinksgreen.com