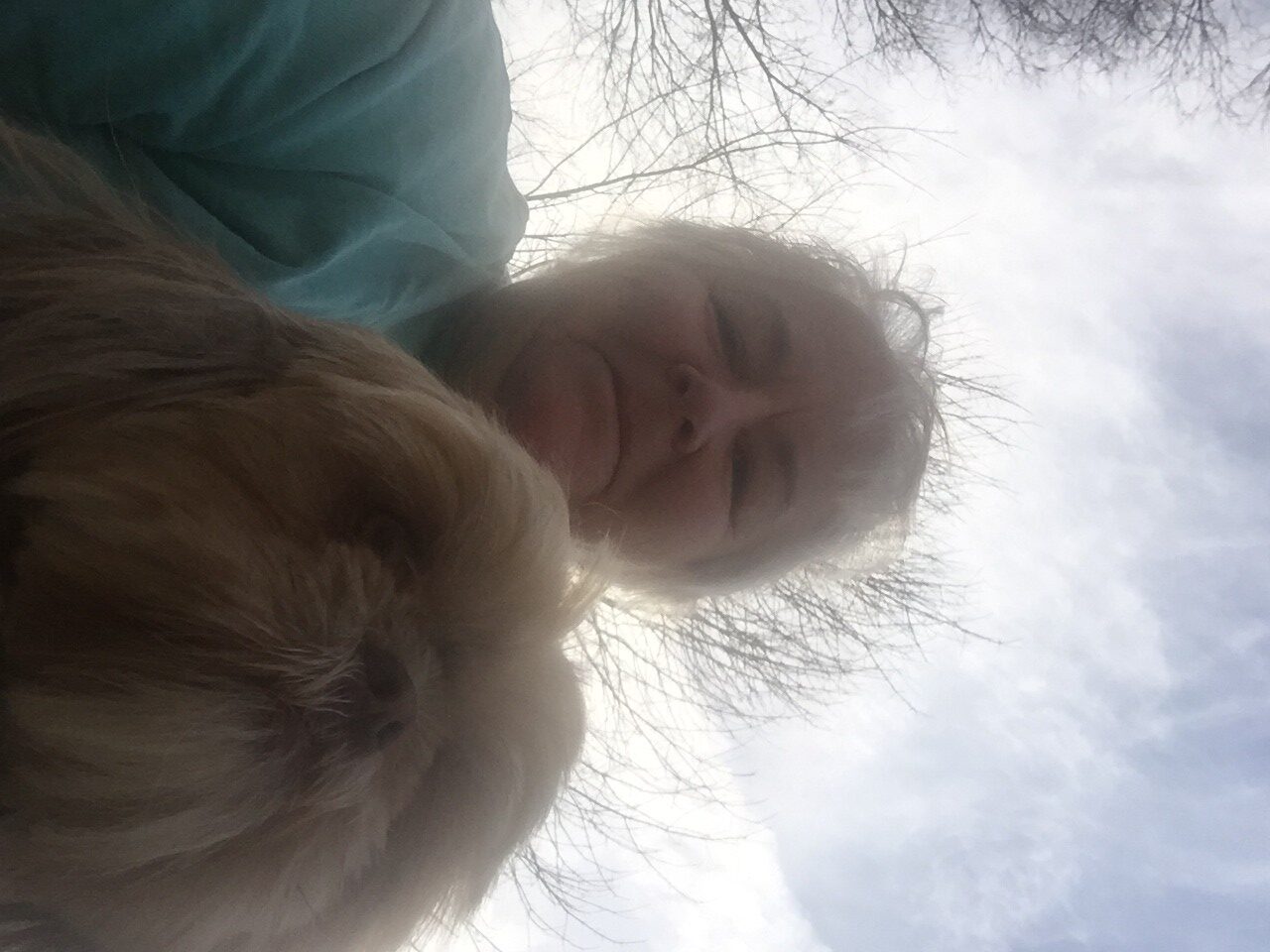 I'm not home enough to have a dog.  I like them.  They are wonderful pets.  But here's the thing – if you can't commit to taking care of them, making them a part of your family, and being responsible for them then you shouldn't have one.  I know this, and I travel to much and I would not make a good parent to a dog.
But I'm a great Aunt Deby!  Daisy, the dog pictured, is staying with me for a week.  Her family is on vacation and we are best buds this week.  You can't sit still with a dog either.  Daisy requires walks.  She likes it when I go outside with her and walk around.  Finally the weather is allowing that.  We're outside every couple of hours (small bladder).  She also has this squeek toy that needs to be thrown often so she can go chase it.
Yesterday we went to Briggs Woods Park to take down our Christmas Decorations from the Lighted Drive, and ended up going for a good long walk.  It was a beautiful day, and we both enjoyed the walk on a quiet day.  Daisy went at my pace (slow) and investigated every leaf along the way.  My foot is better, but I'm still cautious and walk gingerly.
If you are looking to lose weight and are considering a dog as part of the process, I suggest you also watch this video from SFGate – just click here.  It's the story of Eric who adopted Peety – and begin walking Peety every day.  In the course of a year, Eric's health really improved.  Watch the video, have Kleenex.   For my local friends, please adopt a pet!  You can start at the Webster City Vet Clinic – over at 113 East 2nd.  If you're in the Chicago area, contact Pets Are Worth Saving (PAWS).  Local Humane Societies are usually very good (make sure they are local though).  I'm not an advocate for puppy mills so I suggest you adopt first.  Having said that, I do know Critter Nation here in town is a good place to go.