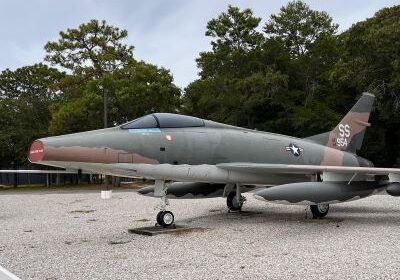 I went on vacation at Navarre Beach in Florida this year. We found some pretty cool ideas that any small town could steal.
My great nephew Steve and his friend Eddie were along for the trip. They were excited to sit in this oversized chair and have their picture taken. Who do you know in your town that could build an oversized anything and use it for a selfie station? Another town that has lots of big things is Casey, Illinois. A quick search will show you!
The old jail in historic Pensacola has been converted to an art museum. On the second floor they still have the old jail bars. Do you have historic buildings with cool features? Showcase them!
One day was spent at the Air Force museum. There is a big building with planes inside. But there's also planes all over the outside grounds that you can get up close to. I think this would be a fun project with tractors!
On a Tuesday night the Destin Beach boardwalk hosted Fat Tuesday. No, it wasn't Mardi Gras. During the summer on Tuesdays they have a parade with floats and music and necklaces. Their secret for getting floats every Tuesday is pretty smart. For $100 you and 5 people can be on a pre-built float with the necklaces on it.  It's a short parade and the streets are full. Who doesn't want a Fat Tuesday necklace?