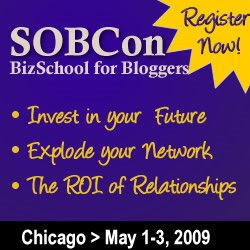 SOBCon09.  I'm registered.  That means I got sponsors! 
Cornerstone Cottage
– gifts and crafts and oh so much more! 
Townsend Winery
– a little slice of heaven right here in Franklin County (I'm waiting on the gooseberry wine)
Franklin County Historical Society
– they get it and I'm honored to sit on their board.
The Computer Guy
– Pat Palmer travels where you need him, and now he's got his own storefront!
I also got a secret sponsor – and many thanks to all of my sponsors.  
We are going to rock Franklin County with the power of the blog!