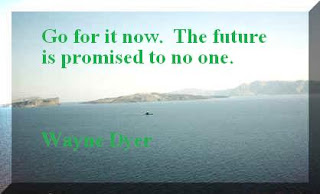 Waiting for things to be perfect, you miss many opportunities.  We often find ourselves tweeking our plans before we put them in place.
Just do it.  Start now.  Worry about adjustments as you go along.  Be passionate, not plan heavy.  
Tell your story.  Ask your questions.  Take Action!  
You'll learn as you go, I promise.  You'll make mistakes – and get stronger because of them. 
What's holding you back?  What are you going to do about it?