Debworks and G2 Web Media announce the Small Business Social Media Summit to occur June 5 and June 6, 2010 in Hutchinson, Kansas.  This summit is designed specifically for small businesses to identify social media avenues (like Facebook, twitter, blogging), how to use them and walk away with a plan for their business.  Hutchinson Kansas was chosen not only for it's easy to get to location, but for its early adoption of social media by their local businesses.  This is a Summit every small business will want to attend.
Friday June 4 there will be a reception at the Cosmosphere and Space Center, featuring several people who will share what they are doing with social media and answer your questions.  Saturday and Sunday will be at Hutch Hall in downtown Hutchinson.
Speakers include Becky McCray author of Shop Local Campaigns for Small Towns, Jay Ehret host and producer of Power to the Small Business podcast, Kim Dushinski author of The Mobile Marketing Handbook, Deb Brown, networked communicator at www.debworks.com, George Krueger and Mary-Lynn Foster co-hosts of the show The Bigg Success Show, Cody Heitschmidt from LogicMaze, Grant Griffiths publisher of Blog for Profit, and Justin Levy, general manager of New Marketing Labs.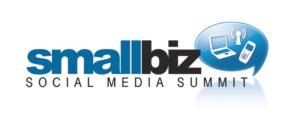 There are now 1.2 million rural small businesses.  It is estimated by 2015 one in three people will be self employed.  This Small Business Social Media Summit is designed specifically for the rural small business.  Attend and set up peer mentors in your arena, meet others in your industry utilizing social media, hear what works and what doesn't.   Find more information online at www.smallbizsocialmediasummit.com