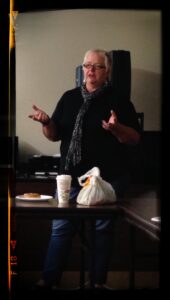 The short answer:  yes.
Google "small businesses that blog".  The answers you get back with blogs that are actually from small businesses and not marketers is woefully small.  What a great opportunity to establish yourself as an expert, answer your customer's questions and have some fun!
I gave a presentation to the Social Media Breakfast group in Hampton this week.  Here's the slideshow .. do you agree with me?