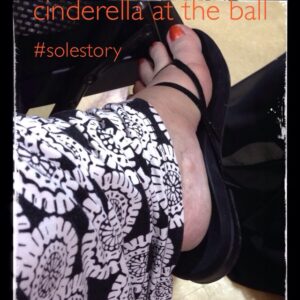 I have trouble finding shoes that fit my feet.  I wear anywhere from a size 10 to 12, and wide width.  There aren't many pretty shoes out there for a woman with feet like mine.  About 4 months ago I had tried the Vionic gym shoe and loved it.  Arch support, lightweight, good shoe that fit.  They wrote me back about 2 months ago and asked if I'd like to try their sandal.
My first thought was "Oh boy, how ugly will this shoe be?"  Then they came in the mail. The Santiago Toe Post Sandal by Vionic. Not ugly at all!  But very skinny straps and the shoe weighed next to nothing.  I was afraid I'd be a clumsy oaf in these shoes and break them the first time I wore them.  The straps were indeed very feminine and they also have a reinforced toe post.
Then it was the night of the ball — the St. Thomas Ball.  I had been invited by one of the organizers to attend.  It's a dress up affair and well attended by the end all and be all of my town.  It was important I looked good.  I came, walked around, drank some wine, walked some more, enjoyed the program and not once did I think about my feet.  Hold on there buster, that meant my feet didn't hurt!  And they always hurt.  Shoes not wide enough or long enough or comfortable enough, let alone pretty enough.  My feet were not only beautiful, they didn't hurt and felt beautiful.  That alone is worth the price of gold in a woman's dress shoe.  That's my #solestory.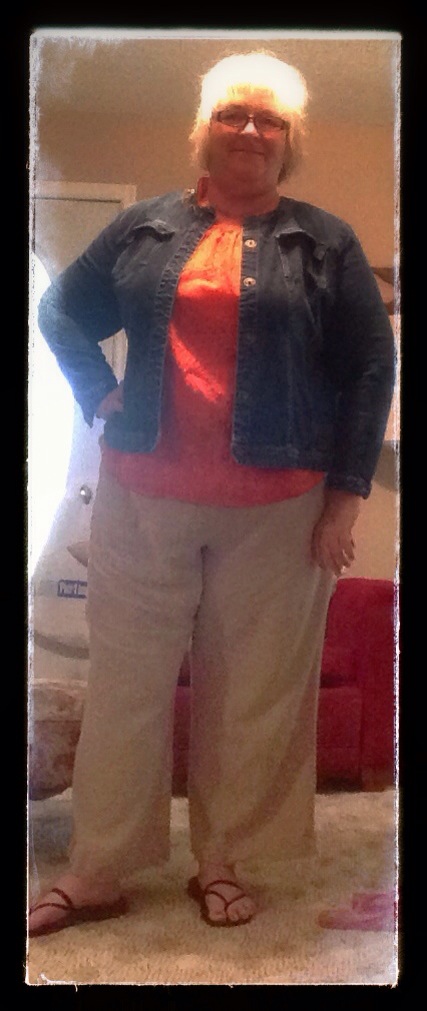 But it gets better.  These shoes are recommended by Dr. Weil.  They have orthotechnology design to help eliminate knee and back pain.  They are affordable, look great and get the job done.  And I can wear them all day and not be in pain.  For a woman who is in my job, that requires a lot of foot work, that's a big deal.  Now I can visit clients and my feet look fabulous.
If you like my #solestory would you give me a vote at http://bit.ly/1mAym7x?  
Did I get paid to write this post?  No.  I did get the shoes provided to me.  I agreed to write an honest post about them. On occasion I do write a product review as I like to blog about what businesses are doing – and that includes products!  Product reviews from real people provide a value to the reader – and believe me, if I hated them I would have told that story too!