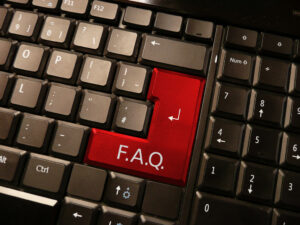 Once every quarter I speak in front of City Council to update them on what is happening at the Chamber.  Here's what I said on Monday night.
Thank you City Council members for having me address you, and the watching audience, and give you an update on what the Chamber has been up to this last quarter.  I'm going to do that and at the same time I'm going to give a rebuttal to KCCI's broadcast about dying towns in Iowa from May 28th.
A new chamber member posted on Facebook the link to this article that gave the viewpoint that only the big towns in Iowa had people moving to them, and that small towns, like Webster City and Fort Dodge, were dying.  Personally, I believe they had an agenda at KCCI and it did not include doing enough due diligence.  If they had done their homework, they would have realized these numbers were from the 2010 Census.  Many things have changed in Webster City since then!
In the last year alone we've seen these changes:
Chalfant Plumbing building was bought by Neighbors and they are a new business in town,
Melanie Plain is opening a health related business at 1415 Superior,
Fiscella's Fine Baked Foods, El Paisita Family Mexican restaurant location #2, and MaidRite are three new restaurants in town,
the old Public Health office purchased by Iglesia de Dios Pentacostal church,
a new women's clothing and purse store owned by Diana and Laura is going into the Resale by Fras Location and will be open June 21,
Trendzy's  and La Bendicion Mexican Grocery Store has gone into the old Jazzys,
SOS Vintage bought a building and moved their business here,
The Webster City Movie Theater is on track to re-open in September,
the Kayser Law Office building has been bought —
and all of those buildings were empty in April of 2014 and were on the Tour of Empty Buildings. One year later they have businesses in them.
In May, we had approximately 3500 people come through Wilson Brewer Park for JunqueFest.  It was an unparalleled success and we plan to do it again next year. All spring we've had visitors from Minnesota come to Webster City to golf, eat and play here.  New chamber members since March 2 are:  HERO, Community Family Resources, Mendenhall Companies, SOS Vintage, WC Links, Shays Country Creations, Promotions Plus, Seamonds Insurance, Central Iowa Dirt, Lions Club, Draegers, Whoop ti doos, Healing Room, First American Bank, Neighbors, Lia Sophia Independent Sales Advisor Tiffany Larson, Tastefully Simple with Katie Tolle, United Cooperative, Discover Your Pursonality, Advocare with Don Olson and FabUlous Glam for Divas.  That makes a total of 28 new Chamber members this year.   Last year we had 44 new members join.  Dying towns don't have 72 new Chamber members in one year.
Peterson Construction, McMurray Hatchery, Webster City Custom Meats, Van Diest Supply Company, Tasler Inc., MaryAnn's, Seneca Foundry, Vantec Inc. and Cropland Containers could all move to other larger towns.  Yet they choose to remain here and be a vibrant part of the Webster City business community.  We've opened a new work space in town, in TANDEM workspace.  Not many small towns have workspaces – and we do, and it's very busy.
June brings Summer Nights on the 20th with the theme 'Be A Hero'.  The Lions Club will be serving food and the funds collected help provide vision for people throughout the world.  First American Bank will be hosting Be A Hero/Be the Match and you'll be able to learn more about donating to save a life with a transplant.  Save The Webster will be selling popcorn and snacks with the funds going towards re-opening the movie theater.
June 21 is Boone Bash River Dash and we will have our cardboard regatta at 9 am.  We hope to see everyone enter boats in the race!   July 19th is Crazy Day, Car Show and Summer Nights.  It promises to be a fun filled day in Webster City.  August 9th is the Wine on Nine Golf Outing and August 15 is the final Summer Night.  We have two golf courses in town, a county conservation organization that will help you enjoy the outdoors and play in the Boone River.  There are many parks in town, including the newly revised dog park on East 2nd Street.  A smashing public library, public art around town, great restaurants to eat at and history everywhere you look.  I personally know the city is working very hard to build our economy and continue to help us grow.  We are not a dying town.
I'm also very happy to say that our local media, Daily Freeman Journal and KQWC, understand the importance of reporting the good news in the community.  They 'get it' – and we wish that their larger counterparts would do the same.
Before you call us a dying town, I suggest you do your homework KCCI.  We are a proud community, committed to the growth and success of our town.  Don't stick a fork in us yet, we're not done.