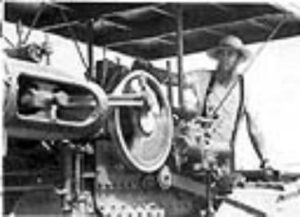 Terry died Friday night. He was 60 years old.  We went to church together, grew up in the same town, had a lot of mutual friends.  His daughter works as a butcher at the local grocery story.  His granddaughter has been in my Bible School class.   His wife and I laugh together a lot.
Terry's mom is a real friend of mine.  She's 86 years old.  We became friends when she attended one of my presentations for Melaleuca and became a customer.  We volunteer together at the Old Stone House.  She's loaned me books about the history of the county.  She calls and checks on me and asks after my family.  Her daughter died of cancer many years ago.  Her husband passed away a year and a half ago.  Now her son is dead.  My heart weeps for her.
My husband doesn't make many friends.  Terry was a friend of his.  We bought Terry's corn burner from him a couple of years ago.  He delivered it, helped Kev install it and spent some time just talking with Kev.  They didn't talk of much – just things men talk of in quiet moments.
Terry was that kind of guy.  Quiet, interested in what you were doing, reflective and kind.  Terry farmed the family farm and lived there too.  He spent a lot of time doing just what he loved to do. He also 'tinkered' with threshing machines and steam engines.  Call and ask for his help, he came.  We'll miss him.
As I get older, I'm 54 now, I realize the importance of spending time with those you love.  It's more than that though.  There's an importance to spending time with those you like too. I'd been thinking of Terry since his dad died.  And that's all I did – thought of him.  Now, I wish I'd gone out to his farm and just talked with him a little.