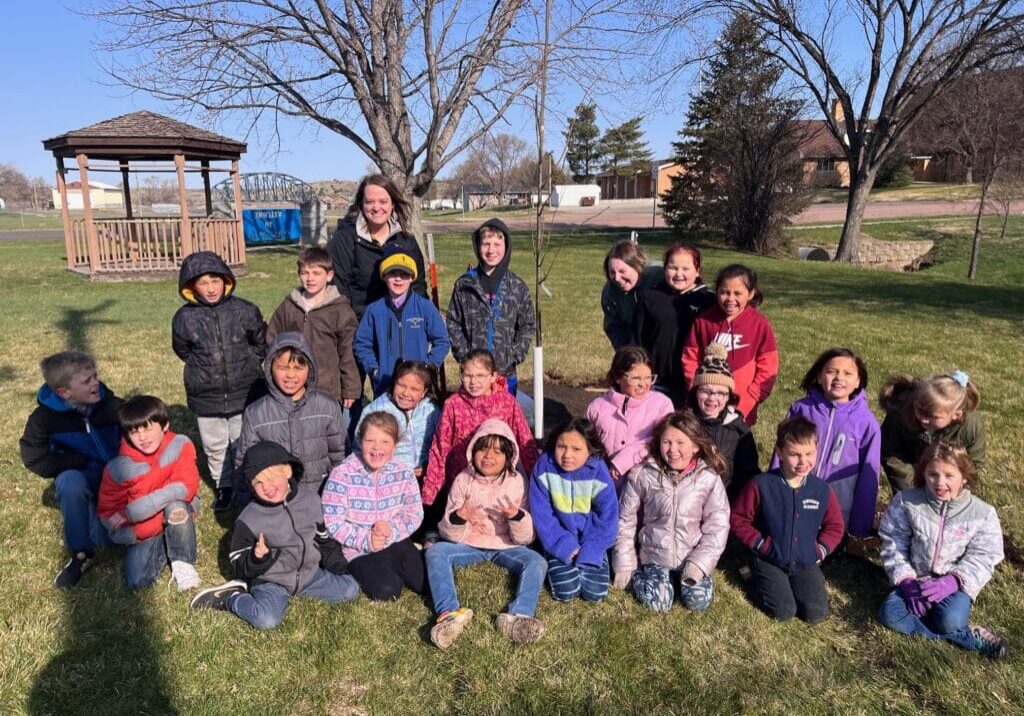 You'd think planting trees in your small town would be a huge deal and take a ton of time, wouldn't you?
Chad from Lake Francis Case Economic Development in Chamberlain, South Dakota didn't know that.
He found a grant for $2,500 to be used for planting trees. It required a 50/50 match. Chad simply asked a business owner if they wanted to be the match. She said yes. She didn't know better either. She asked another business to be the match as well. Now Chad had $7,500 to be used to plant trees.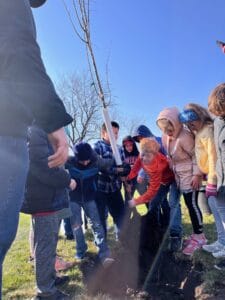 He wanted to make it fun for the community so he invited some students to help. He worked with the city folks to find places in four different parks to plant 28 trees.
Then he and the students planted trees.
This was an Idea Friendly Project. Easy, fun and full of small steps.
Chad knew the town needed some trees. (Big Idea)
He asked others to help in the project. (Gather Your Crowd)
He looked for the money and found it.(Build Connections)
And they planted trees. (Take Small Steps)