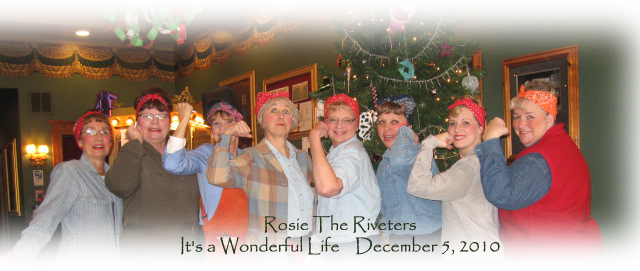 Today the Franklin County Players put on the production of a Live Radio Broadcast of It's a Wonderful Life.  I was a Riveter and helped write and perform two commercials.
We've practiced 2-3 times a week for about 3 weeks.  It's an easy enough play because you get to use your scripts.  After all, it's set in 1946 in a radio production theatre.
I've met new friends in this small community and participation in this event was just a fantastic time.
It's easy to be involved.  Just volunteer.  Have some fun.  Step outside of your normal box.  Get close to the edge.  Once you get past scared, the rest of the journey is a great time!