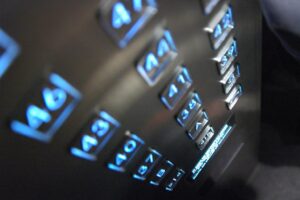 I was in Des Moines this week and while in Casey's standing in line I overheard two staff members talking.
"Did you read that email from corporate?"
"The one about not using the elevators at work? And we should use the stairs?  Get our exercise, stay committed to wellness?"
"Have they ever been in a Casey's?"
Casey's are a chain of Midwestern gas stations.  They have drinks, food, cigarettes, wine, health products and more for sale.  The old Casey's you'll find the bathrooms to the left, the new ones are to the right.  They are one story buildings.  There are no elevators.
There is an obvious disconnect between that corporate employee and the local stores.  Casey's corporate location is in Ankeny, Iowa and is more than one story.  They also have 800 employees there.  As of December, 2014 they had over 1800 locations.  None of the locations have more than one story.
I'm lucky – we have two Casey's in our town.  They are Chamber members and very involved in the Chamber.  This year they sponsored two wineries at our Sip 'n Stroll.  They will have portapotties for RAGBRAI, and will probably help sponsor the t-shirts.  They know what it is to live in a small town and 'get it'.  I can only imagine whoever wrote that email encouraging all staff to be more involved in their wellness was on the right track.  A little research, or even shopping at one of the locations, would have saved a lot of embarrassment.