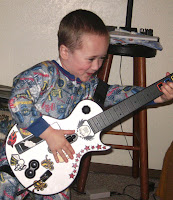 A Couple of Valuable Lessons Learned
My 10 year old grandson just asked "is anybody hungry?".  And then he offered to make me a bologna, cheese and butter sandwich!  Lesson: eat when you are hungry
"Aunt Deby, just be quiet and listen." my four year old great nephew when I was asking him what was happening on the movie he was watching.
 Lesson: Just be quiet and listen
Nothing left to screw up. Thanks.  George Bush
Who's hungry? Let's eat. Let's talk.  Jeff Pulver
Fire it up. Ready to go. Barack Obama
This last post of the year is a good time to reflect back on 2008 and decide what I want to carry with me into 2009.  
1.
Blogging
– it's fun developing your identity; looking forward to using my power for good
2.
No TV
– that's right, I went 4 months with NO TV.  I really learned how to concentrate.  Will I do it again?  Not anytime soon.  Will I turn off the TV?  Yes, definitely.
3.
Travel with my team
– Salt Lake City and Chicago this year.  It was incredible, life changing and will be repeated in 2009.  For sure: Chicago, Orlando, Atlanta.
4.
work from home – full time.
 I was laid off from the 'day job' and took the opportunity to work my part time business full time. Oh hell yeah – this IS 2009 for me! 
5.
Twitter.
 I found it in November and fell in love.  My world was twitter.  I yearned for that little sound he makes — I got lost in twitter.  For about one week.  Then I realized that I had to treat twitter as a business tool, not a lover.  Yes I'll be a twitter girl, but I've learned how to say "gotta work guys' and …..shut it down.