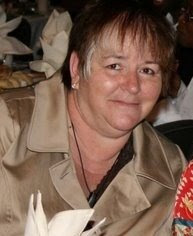 Just what is it I do?  
I'm a Regional Marketing Executive for my company.  I am expanding my team in other areas.  Our team is the fastest growing team in the company.  We teach others how to bring in additional revenue, around what you currently do.  Here's a great description of what I'm looking for.
The Regional Marketing Executive (RME) acts as the primary field representative to markets and customers in their chosen territory. 
Responsibilities:
1. Present company products and services to current and potential customers.
2. Enroll consumers per terms of the program.
3. Adhere to daily and weekly meeting schedules in a timely manner.
4. Follow up with enrolled consumers and meet assigned deadlines.
5. Develop and achieve short and long term goals for the Company's products in their chosen territories and markets.
6.  Attend conventions as required to be trained by the company.
7. Work with other field managers from other territories within the company in a team environment to achieve maximum results for the Company as a whole.
8. Be aware of and participate in any local associations that may contribute to the community awareness of the brand and produce enrollment opportunities.
Qualifications:
• Ability to be trained as management with emphasis on profitable growth.
• Computer skills; use of Word, Excel, PowerPoint, email.
• Highly self-motivated and goal oriented. Able to work independently.
• Excellent time management skills
• Strong presentation and inter-personal skills
Compensation:
Commission plus bonus pay structure.
You will be trained to become an independent marketing executive. This is a 1099 business opportunity. It is not for everyone. We require you to listen to/view a live business overview that will take 45 minutes of your time. At that point, your interview will begin and we can determine if this is a match for both of us.
So who do you know that could use additional income?