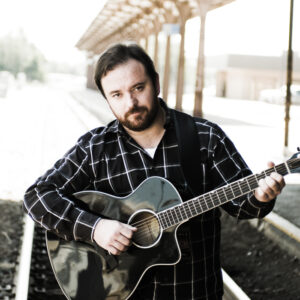 When thinking of writing in the month of October, naturally my first thought was the activity synonymous with this time of year…harvest.  We were blessed with great weather for the harvest season, as well as better than expected crop yields.  But "harvest" has taken on a new meaning to me since I became friends with a uniquely talented singer and songwriter.
Adam Lee is the consummate entertainer.  His acoustic guitar and mandolin talent is some of the best I've ever witnessed.  He knows how to read his audience and effortlessly customizes each performance to match the rhythm of the crowd.  With his snapping brown eyes, ornery grin and husky voice,  Adam gives his audience everything from ballads to rock and roll, show tunes to blues.
About a year ago, Adam shared a song he'd written and humbly said "it's new and I don't have a name for it yet."  Then he picked up his guitar and began to sing.  Mesmerized, I listened to the words and realized this was the lesson I have been trying to learn all my life.  The last verse says:
"Locked in His love, nothing else you can do. Rest in His arms and seek the truth.  Surrender your life, just let it go.  Forgive yourself.  The harvest of love is you."
Talent.  How many of us truly embrace our God-given talents and appreciate those things that may seem common and ordinary to ourselves, yet are admired by others?  How many of us are willing to dive off into the waters of the unknown and allow our talents to keep us afloat?
My friend, Adam, has learned the secret.  Not only does he make a living with his singing, he also leads a music ministry at his church.  I've watched in awe as he invited a young girl with her guitar to take the microphone and perform a song she'd written for her mother. With grace, he stepped behind her and softly played backup harmony.  He exemplifies the true spirit of stewardship by sharing of his time, talent and treasure.  I thank him for reminding me that the "harvest of love" is in each of us.
This post was written by Melanie Mayberry.  Mel is a monthly guest blogger here at Debworks.  I'm honored to have her write for us and share whatever is on her mind. Adam Lee's music can be found at his website.