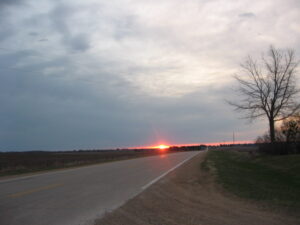 How active are you in your community?  Do you belong to an organization that could use grant money?  Here's just a couple of grants available – that could be great for your town!
National Endowment for the Arts Grants
Grants are available to support the development, production, and national distribution of innovative media projects about the arts (e.g., visual arts, music, dance, literature, design, theater, musical theater, opera, folk & traditional arts, and media arts including film, audio, animation, and digital art) and media projects that can be considered works of art. Applications should clearly demonstrate the organization's ability to complete the project in a timely fashion and to achieve national distribution. Further, in order to reach the widest possible audience, this category will give priority to projects that include a well articulated social media strategy.
The USFWS is not seeking applications. The USFWS plans to award this cooperative agreement under the Department Manual 505-2, using 2.14B(1) to justify a single source award to Community Partners. 2.14B(1) Unsolicited Proposal- the proposal award is the result of an unsolicited assistance application which represents a unique or innovative idea, method, or approach which is not the subject of a current or planned contract or assistance award but which is deemed advantageous to the program objectives. Community Partners is the fiscal sponsor of US Get to Know and sunbitted a proposal on their behalf. Founded by renowned wildlife artist Robert Bateman, the Get to Know Contest invites young people to experience nature firsthand and share their experience by creating works of art, writing, photography, or video.Building on the extremely successful pilot launch of the contest in the State of California in 2009, the Contest will roll out across the United States in 2012, with over 50 launch events across the country, in partnership with the Association of Zoos and Aquariums (AZA). Additionally, four winners of the Get to Know Contest would attend the Get to Know International Unconference in 2011 and 2012. These youth will serve as official Get to Know Youth Ambassadors on behalf of the U.S.Fish & Wildlife Service. After participating in training at the Unconference, these ambassadors will return to their communities to promote environmental stewardship amongst their peers. The ultimate goal of the Ambassador program is to foster the next generation of environmental stewards.
Rural Business Opportunity Grant
The RBOG program promotes sustainable economic development in rural communities with exceptional needs through provision of training and technical assistance for business development, entrepreneurs, and economic development officials and to assist with economic development planning.
Many thanks to Becky McCray at www.smallbizsurvival.com for giving me this idea to write this post.