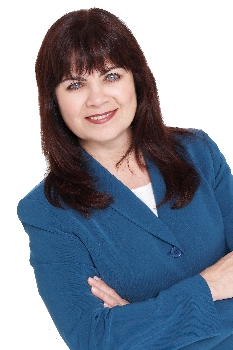 I speak in public, a lot.  I love it.  Most people don't.  I had the pleasure of listening to an interview with Arvee Robinson via the Business Momentum Series.  Arvee Robinson is a Persuasive Speaking Coach, Speaker, and Author. Arvel said "Our words can either sell, or repel.  Take the time as leaders to learn how to speak and use the words correctly. Words affect people and their businesses.  Take the time to learn how to speak in a persuasive way so people will take action to make transformations in their lives and businesses."   Here are a few notes from that presentation.
The real benefits of speaking:
It positions you as an expert in your field

You need to be looked at as an expert in order to build your contact list and client list

It's a great way to build your database

This is your cash machine – you need people to market your products and services too
Collect all the attendees info and add to your database, these are warm leads
The money is in the database and in the follow up
Instead of following up with questions at the end of your talk, ask them to come up and talk to your – turns into a hot lead

When you speak people get to know you

They will become raving fans, and will attract people that want to work with you!
You need to be visible today in order to connect to people
Connected one to one is hard compared to talking to people 50 in a room
How she got started in speaking:
Started in accounting and wanted to share information about a new product.   She had a problem with saying 'okay' after each sentence.  She then became a student of public speaking – learned to give a great speech and talk.  Then she started to get results.
After 911 she started to look at herself – was she really making a difference anymore?   She started teaching others how to speak so they could embrace it and make a difference in their own industry and their own field.
Comments:
Fear of public speaking is high on list of fears.  But, no one has ever died giving a speech.  The reason why people are fearful is because they don't know what to do, how to do it or even where to do it.  They don't have a road map and are afraid of getting lost.  She teaches a 10 step system that shows people where to go.  A system will give you proven results and take away the fear.
Here are some of those elements.
Think of this system as a sandwich. If you don't have the bottom piece of bread, your sandwich will fall apart.  Same with your system.
Top piece of bread is your rapport building element

.  Grab their attention first and build a rapport.  Most start out "my name is so and so, I work for so and so, we have companies around the world" – that's not interesting!

The bottom piece is all about the close

– what do you want your audience to do?  Move them forward! Our message should have a call to action.
You can't make transformation in 30 minutes or even 1 hour.  Give them the opportunity to get more information, to be able to work with you.  You are there to save someone's life or someone's business.
3. In the middle is the message – this is the content.  Your principles, secrets, keys.  Depending on how much time you have the middle can grow or shrink.    Make this the right size to fit the time you have.
One important part of the middle is with the stories you tell.  IN order to become a master of influence and persuasion – you need to tell stories.  This is your lettuce and tomatoes in the sandwich.  There are three kinds of stories:
Your personal story – where people get to know you.  It's the story about the journey of how you got where you are.
A testimonial story – a success story.  Tell a story of where it worked for someone, the power of putting things into practice by following a road map.
A story that has a meaning – a metaphor story.   Tell  a story that feeds into your subconscious level.  A story that matches the message you are giving.
Learn how to do it right, from the masters.  You can speak in public.  Stop fighting against the system, and use it.
Where should we be speaking to get clients:
There is no shortage of places to speak.  The world is hungry for speakers.  Speakers are leaders and we need more leaders in this world!
Your networking groups, chambers, meet up groups, speak on video and put it up on youtube, service clubs, churches, schools, expos, conferences, corporations at management meetings.
Start with free local talks – at least 200 for free before you even start to think about fees.  You have to pay your dues.  Do the networking and schmoozing, put your time in. You need this to develop yourself.
Use it as a way to sell your products and services from the stage, while you are at it.  With training, you can go out and speak and also sell your products and services.
How would I start:
Use the ATM effect – the speaking atm.
Ask – call your organizations, corporations, etc and ask if they invite speakers.  Ask everyone you meet as well.
Tell – tell everyone that you are a speaker looking for speaking engagements.
Mail – mail out your one sheet with a cover letter and let people know you are looking to come and speak to your group.  Target your audience and do this.  Churches?  Chambers?   Figure out what groups you would like to speak to – and then create a piece for that.
What is a one sheet?
Your name, Title of your talk, a little description about the talk (small paragraph), five bullet points on what the audience will receive from it, a testimonial, your bio, contact info and pic at the bottom.
If you make it too fancy, they will think they can't afford you.
Three speeches to create to be successful:
Your core message – a message that we know as your elevator speech.  This is the heart of what you do, what that gift is that you bring to the world.   You'll put this in your speaker introduction, your bio, facebook page – just everywhere.
Your self introduction (use the core here too).
Your signature talk.
You must perfect these three things to get business.  You will use your core message over and over – it must reflect who you are and what you do.
Arvee works with Service Professionals and Business Owners who want to attract more clients by communicating more clearly about what they do. She teaches them simple, proven systems for delivering persuasive business speeches, getting the most out of networking, and creating a 30-Second Magnetic Introduction. Arvee has helped hundreds of individuals to eliminate nervousness, command their audiences' attention and develop and deliver sales-winning presentations. Additionally, She is a Distinguished Toastmaster, the highest achievement in Toastmasters International, an organization dedicated to promoting speaking and leadership skills.