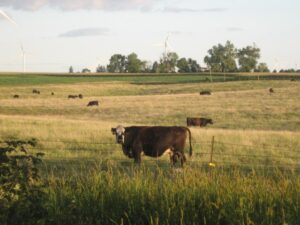 Have you been to the Midwest for vacation? Most of the people who live in the Midwest have.  It's a well kept secret.  This IS the place to be.
 We want to let the secret out. 
In May, National Geographic sent a blogger to travel the United States and blog about what he saw.  Aric S. Queen traveled from Washington DC and south through the United States to end up in Los Angeles.  You tell me, is that the United States?  No friends, that's the South.  Once again, the Midwest loses out on the love.
We aim to change that.
We'd like you to help us get some more participation in our grassroots campaign to bring @GoodTraveler (National Geographic) to the Midwest.   But more importantly, we want you to tell your stories, share your pictures and tell the world why they want to visit the Midwest.  We'd like to encourage others to fly in to fly over country.
"Everybody thinks this posting on social media is time consuming.  It doesn't have to be!  All we want you to do is like a page and share a sentence or two.  1 or 2 minutes of your time.  Easy Peasy" Shannon Latham of Latham HiTech Seeds states.
This doesn't have to be time consuming.  It can be as simple as taking 20 seconds and "liking" our Facebook page: http://www.facebook.com/TravelMidwest. Those who wish to become more involved can take just a minute and post a link on this Facebook page to a story about someone who's making a difference in their community.  Our goal is to show Aric S. Queen (@GoodTraveler) that there are a number of "interesting stories" to cover in Iowa.
Or visit the Pinterest site – make comments on the pictures if you want.  Contact jody@familyrambling.com if you'd like to be able to add pictures to the site.  http://pinterest.com/iatraveler/fly-in-to-fly-over-country-travel-midwest/
Are you a twitter fan?  Follow the hashtag #TravelMidwest to see what people are recommending.  Or better yet, recommend something yourself!  Be sure to use the hashtag.
"It's about time we received the attention and tourism dollars we deserve in the Midwest!  There are a million things for people to do, see and enjoy.  We're excited to bring this information to the public and we hope you get on board too" said Jody Halsted from Family Rambling.
For background information, here's a link to the original blog post that launched our campaign to bring Mr. Queen to the Midwest:
http://familyrambling.com/national-geographic-roadtrip/usa/
You can follow The Good Traveler's coast-to-coast adventure on his blog:
http://intelligenttravel.nationalgeographic.com/blog/the-good-traveler/