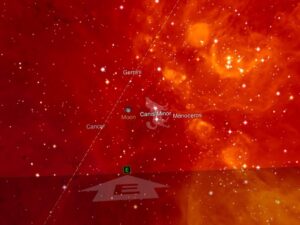 Many of my friends got an iPad for Christmas.  I won mine last year and love it.  But you know, after the first blush of using it wears off, you wonder what else it can do for you.  I am by no means an expert on the iPad.  However, I know what I like and I know what apps are fun for me (and my great nephew).  I thought today I'd share a few things you can do with your iPad.
lightning to vga adapter — I give many presentations and now I can share with a room full of people via Tv, Monitor or projector what's on my iPad.
Lightning to USB Camera adapter — now I can download my pics to my iPad.  So when I travel I can just take my iPad with me and not the large Dell laptop that I used to carry around.
Bluetooth keyboard — it's next on my list!  I am comfortable typing on the onscreen keyboard, but frankly – I could do a lot more with a regular keyboard.
Evernote –– after you've recorded a conversation, typed in notes, took pics and video; all in one document; you can then sync up your project on your laptop, iPad, desktop and phone.  So that means this little free app works just about everywhere.
Kindle Cloud Reader – Most every book you can buy you can read on your iPad.  I follow many blogs that are about books, and every so often will be so moved by the review that I want the book right then.  I simply order it on Amazon and they download it to my Kindle reader.  Now, I also support the local, independent bookstore and my friend who works for one is in the process of getting an app that I can use to read books I've ordered through them on my iPad.  If there is a downside, it's that I can't write in the book and copy phrases I like.  Although, my guess is, there's a way to do that and I just don't know it!
Netflix – Two years ago I decided I wasn't home enough to pay $80 bucks for tv stations I didn't watch.  I switched to Netflix and the rest is history.  $10 a month and I watch movies, tv shows, documentaries, musicals and more on my tv, laptop and iPad.  I use my Wii to connect to Netflix on my tv, and use the internet for the other devices.  I especially like the TED specials and watch those 20 minutes segments on break on my iPad.
Star Walk — brand new to me, have just played with a short while and already in love with.  You point your iPad towards the stars and it will help you identify which stars you are looking at. There are over 20,000 objects in the sky it identifies.  The picture above was taken outside at about 9 pm on 12-29-12.
Face Time – Nice little app to call a friend and talk on your iphone, iPad or Mac product – and see who you are talking too!  Easy peasy to use as well.
Epicurious – As I"m working eating healthier in 2013 I've been searching for easy recipes for a single woman and ran across Epicurious.  You can search by ingredient, season, type, meal/course, dietary consideration and so much more.  Save your recipes, create shopping list, rate them, look at photos, see the newest recipes — a girl could get addicted to this app!
Dictionary.com I'm a bit of a word nerd and like the power to look up words to find out their meaning and where the word comes from.  I studied Latin in high school and learned the value of knowing a words origin.  Dictionary.com also works offline!
Pinterest – create an account, and begin looking at other people's boards – or simply type in what you'd like to see.  Pinterest is a lovely way to while away some time looking at cool things.  You can create bulletin boards of your own and name them what you will and 'pin' things you find on Pinterest to your own bulletin boards.
Games for Kids
These are some of the games my 8 year old great nephew has downloaded and just loves – hours of endless entertainment!  You simply go to the app store and search for the game and then download it.
Agent Dash — he runs around trying not to get killed or eaten by crocodiles.
Talking Tom 2 – this kitty cat repeats what you say, makes funny noises, drinks milk and little and big kids love it.
Morris Lessmore – this is a storybook that is interactive.  I read/listen to it too!
To my friends who are not sure how to get around the iPad app store, if you click on the underscored word above it will take you to the place you can get more info or simply download it.  All of these applications are pretty easy to use!