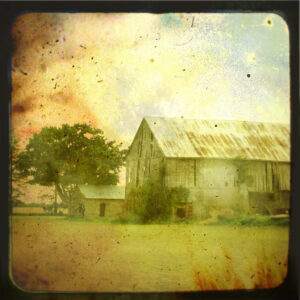 Have you seen all the lists for entrepreneurs, women, business people, educators and the like who are the top 100 or top 20 or 10 most popular under 40?
Me too.
And I've had enough.  It's time to talk about the 2%.  The people who feed you.  And those who love and support them.  That's right – the agriculture people.
Twenty two million American workers produce, process, sell and trade the nation's food and fiber. But only 4.6 million of those people live on the farms– slightly less than 2 percent of the total U.S. Population.*
Farming has changed and it behooves us to talk to the people who feed us.  They are young professionals and old timers.  They are family farmers and corporations.  They are responsible for providing the food you eat, jobs for many, and caring for their families and the land they live on.
We here at Debworks conducted a rather unofficial poll and asked for the names of people we should follow in the ag industry.  Following is our list of recommendations based upon trusted voices in the industry.
@DairyCarrie's bio states: WI #Farm Girl& Agvocate. I'm a #cow, #cheese, music & #beer lover. #Christian. Often inappropriate, always honest. I give a damn.  I met her at the State of Now #smalltown conference in Hutchinson, KS this year.  She suggested following:
@JPlovescotton is one of the biggest champions for ag that  I know.  She really does love cotton too.
 @BeckyMcCray owns a ranch and a liquor store.  She speaks about rural ideas for all business, in the book @smalltownrules.  She's a friend and a trusted agvocate.
Dan McCue is my guy at @GrinnellMutual and this young man knows what it means to work with rural neighbors.  His company should be very proud of him.
Some of my favorite rural ag people are:
@fblj Larry Sailer is just a local pig farmer that grows a little corn and soybeans.  He also has found himself on the speaking circuit and is dedicated to having conversations with anyone about where food comes from.
@lathamseeds Shannon Latham is one of the owners of Latham Seeds and provides real insight into the ag industry.  She's also a smart marketer and a friend.
@ruralliferadio  Michael Libbie has been on the planet in the ag industry for a long time.  Ok – don't want to make him sound ancient because he's not – but he's experienced, on top of current technology and another trusted source.
@locavesting I had the opportunity to hear Amy Cortese speak at the National Main Streets Conference is Baltimore this year.  I had read her book earlier in the year and was excited to finally hear her speak.  She knows all about the local investing movement.
I'm sure we missed some people.  Most lists don't include everyone.  We'd like you to share the names and twitter handles of anyone we may have missed in the comments!
*info provided by http://www.cals.ncsu.edu/CollegeRelations/AGRICU.htm
Update from Shannon Latham (request to add these people):