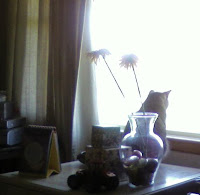 There are many companies in the network marketing industry.  Is the one you're looking at – or already working for – the one you really want? 
Let's take a look at two of the largest client bases out there.
Baby boomers are those who were born after World War II (1945 to 1960). Every market place they come into they have dominated. They have been responsible for the grand emergence of baby food, toddler clothes, fast food, better schools, cars and music. They want youth, health, longevity and better quality of life. More and more of them are losing their jobs to someone overseas. Boomers are not really big risk takers, but they are willing to take the risk if it does not cost a lot of money.
Then we have the stay at home moms. Generally, they are late 20's, early 30's. Most have a background in the corporate world and have made a decision to stay at home and raise their children. It's a trend that is growing. Smart women working at a better life for their families. Generally green, concerned with all aspects of childcare and well educated.
These two groups of Customers/consumers now want higher quality and convenience. They want the best service. The internet now allows them to be better informed. They are also more open to additional ways to generate extra income.
Do your due dilligence. 
Look for a company that:
is customer driven

has no volume requirements

is convenient (toll free or online ordering)

has 100% money back guarantee

has excellent service and timely delivery

has loyalty rewards

handles the products, not you

has bonuses that are in the growth of your customer base

has longevity in the marketplace (over 5 years)

handles their returns, not you
Be sure to get a good understanding of the company. Ask questions. You should be receiving a great introduction from someone about the company.
Your next step will be to determine what you want your initial investment into a home business to be. This is where the 100% money back guarantee is important. If you don't like it, can you stop without losing money?
Then, believe you can be a success and begin! 
Surround yourself with people who believe in you
Set your work hours
Create your own workspace
Always plan your day
Learn to recognize opportunity
Get trained and be consistent
Take responsibility
Final words: The lower your degree of blame, the higher your degree of success.