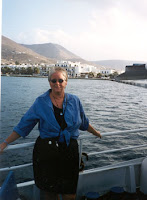 The year is almost done. 9 more days left. It's been a decent year for me. I've discovered:
– I CAN work from home
– I'm a bit bossy, so it's good I'm the boss and the employee
– twitter is my new best friend
– Erin makes me nuts sometimes, and that's why I love her
– one day, soon, people will read this blog like they read Seth Godin's or Chris Brogan's
– sick is no fun, even if you get the attention you want, it's still no fun
Next year, 2009, goals are already taking shape. This is good news! Here's a few:
– working with Dr. Scott on 30 days sugar free project
– working with Mark Hayward on being an armchair athelete
– taking my business to the Senior Director level
– teaching others to do the same
– writing, always writing
– interviewing incredible everyday people
What you resist, persists. That's why it's so cold and snowy here in Iowa. I hate winter. The more I say it, the more wintery it gets. So let's change that statement. How about "Winter makes way for Spring." Okay, it needs work. I'll get back to you.
I'm determined to spend 4-5 days in Paris in June. It's my 54 birthday on the 1st. I want to sit on the Left Bank, drinking espresso and read a book. Trips are a great reward for achieving a goal. I'll let you know what that goal will be.
That's enough for today. Lots of thoughts racing through my head and I'll capture them and put them down on paper (figuratively). I'm thankful for my health, my family, my friends — and my life!