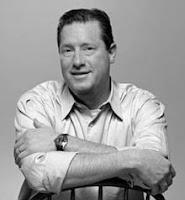 I had the opportunity to interview David Meerman Scott this week. It was a quick interview, filled with a lot of information. David is the author of several books including The New Rules of Marketing and PR, Tuned In, Cashing in With Content and Eyeball Wars. David's background includes Vice President of marketing at NewsEdge Corporation and marketing director for Knight Ridder. He's written over 100 magazine articles and 3 books. He is an expert in thought leadership and a viral marketing strategist.
So maybe you want to branch out from traditional marketing and try this online marketing approach. David sent me these New Rules for marketing and PR.
The New Rules of Marketing and PR:
·Marketing is more than just advertising.
·PR is for more than just a mainstream media audience.
·You are what you publish.
·People want authenticity, not spin.
·People want participation, not propaganda.
·On the web, the lines between marketing and PR have blurred.
·Instead of causing one-way interruption, marketing is about delivering content at just the precise moment your audience needs it.
·Marketers must shift their thinking from mainstream marketing to the masses to a strategy of reaching vast numbers of under served audiences via the Web.
·PR is not about your boss seeing your company on TV. It's about your buyers seeing your company on the Web.
·Marketing is not about your agency winning awards. It's about your organization winning business.
·The Internet has made public relations public again, after years of almost exclusive focus on media.
·Companies must drive people into the purchasing process with great online content.
·Blogs, podcasts, e-books, news releases, and other forms of online content let organizations communicate directly with buyers in a form they appreciate
What are some forms of online thought leadership?
Blogs

Direct to buyer news releases

Research and survey reports
Podcasts

Video content (vodcasts, and vlogs

I've started using some of these techniques. My customers all receive weekly email newsletters, I blog at www.debworks.com. You can visit two of my websites at www.debrareneebrown.com and www.debthinksgreen.com
I recommend you visit his site at www.davidmeermanscott.com See what will work for you. Then get started!