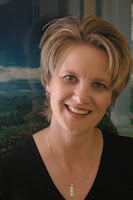 I've been fortunate to make the acquaintances of some business people online who can help out our local communities. As we become more of a global community, it's important that locally we all stay connected. Today I interviewed Kim Dushinski – and her area of expertise can be used anywhere in the world. Enjoy the read!
Kim, what is it that you do? I help businesses market with mobile.
What do you mean by mobile? Phones primarily – mobile internet, text messaging communication with your customers on their mobile device.
Why did you choose this field? I've been in marketing for 20 years or so and was looking for something new. Mobile really is the newest thing we have – and everyone now has a cell phone.
Tell me a little about yourself please. I grew up in small mountain town, Tabernash, Colorado. I live in Denver now. I've got one daughter and have been married 20 years. I work from home and really enjoy all things related to the internet, technology and social networking. In my spare time I like to scrapbook !
I have a brick and mortar business? How can you help me? I can teach you how to make sure you are available on the mobile web when your customers begin to look for you there. I can help your small business build a communication stream with your customers on the web that will help drive business to your store when you need it. I will show you how provide value for your customers.
Would you give me an example? Sure, a restaurant might have on their table a sign up sheet to receive text messages for when the restaurant has a 2 for one night, or kids free night (you chose). Customers will text in to get on the list for the 2 for 1 night. So say it's 5 pm and it looks like it's going to be a slow night. You send out the text to your list of customers stating it's two for one night as long as you get there by 7. You will get customers on their way home from work and give them enough time to call the hubby or wife and say 'meet me at the restaurant, it's two for one!" The restaurant gets business it wasn't getting, customers get a good deal – it works for everyone! Any other method of informing your customers would be too slow: email, coupons in mail – nothing works as quick as mobile.
You could use this service in all kinds of ways. There could be reminders to get your oil changed, that you've got a one day sale going on, a guest speaker is at your store – those are just examples.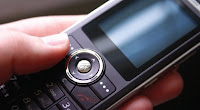 I see you have a book coming out this month. Tell me a little about it. The book is a mobile marketing handbook that is coming out in a couple of a weeks. T his is my first book! I had come out of book marketing and I taught authors how to publish their book. I wanted to go mobile and decided I needed to do my research. And there were no books about it, really. I called the publisher, submitted a proposal and landed a book contract right away. Now I had to write it! So I researched, learned it and wrote at the same time. I was given 10 months to do that.
Who is your client base? I work with internet marketers, social media consultants, businesses looking to learn mobile marketing and sell to other people. I also consult for brick and mortar businesses. Small one business guy to fortune 100 companies – I can help anyone. The book will also teach you how to do this. It covers strategies, how to think about it, the tools, what you want to do – it's all there.

About The Book
: In this practical handbook, Kim Dushinski offers easy-to-follow advice for firms that want to interact with mobile users, build stronger customer relationships, reach a virtually unlimited number of prospects, and gain competitive advantage by making the move to mobile now. If your organization wants to reach mobile device users—locally, nationally, or within a specific demographic niche — The Mobile Marketing Handbook will help you put your message in the palms of their hands.
You can contact Keri at Kaleidoscope 641-456-2787 and have her order the book for you. Or just visit
http://www.ourfocusisyou.com/
and order online, free shipping!