Last week was the Franklin County Fair in Hampton Iowa.
Local county fairs are a great opportunity to see friends who come home for the fair, to visit the local vendors and businesses in the commercial buildings, and to enjoy watching the little kids.
Should you network at a fair? Maybe.  I do carry business cards in case a conversation turns in a direction where its easy for me to give my card to someone and say "call me after the fair, I'd love to talk some more."  I don't recommend you go to a fair with the intention of networking.   It's a time to unwind, relax and enjoy your neighbors.
I did the live color commentary for the fair parade.  Here is my great niece Natalie and I taking a break.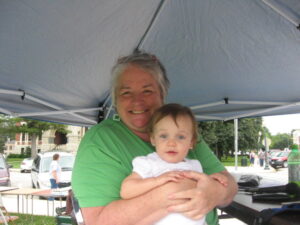 Here's a group of kids having a lunch break – and entertaining my grandson and I with their stories!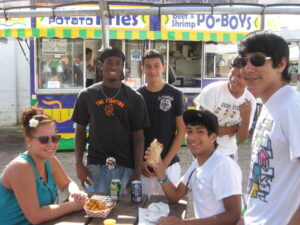 AJ touching his first horse.  Imagine!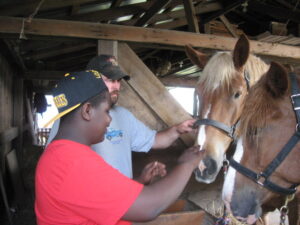 Look at this little boy! He was having a great time.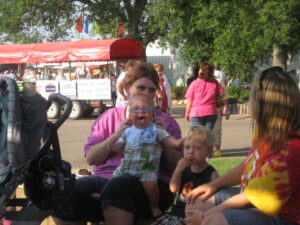 These three guys were watching the young fellas make home made ice cream.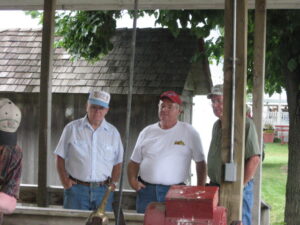 And the food — pork burgers and beef burgers from the Farm Bureau!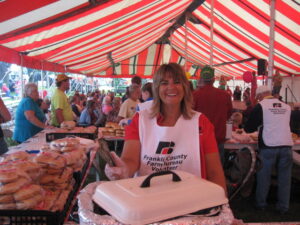 And what would a county fair be without the 4H?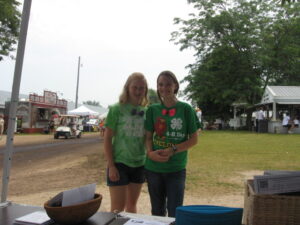 It's animals, kids, hot days and lots of fun.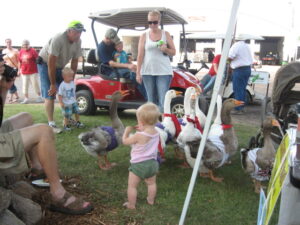 Sorry if I missed you at the fair this year.  But mark off the calendar for mid July next year and join me for some great local fun.  See you there!