I've found some really cool new toys online — tools for every blogger and small business owner.
Better Lighting for your computer
This is a free download found at http://www.stereopsis.com/flux/ Why be blinded by your monitor when you first turn it on?  Or have that monitor headache from the bad lighting?  This application adapts to the time of day – sunlight during the day and warmer at night. 
Tell f.lux what kind of lighting you have, and where you live. Then forget about it. F.lux will do the rest, automatically.
BAMBOO REMOTE KEYBOARD AND MOUSE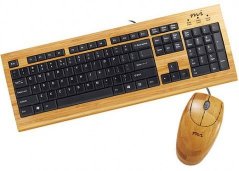 "Excellent Way To Get More Distance From Your Laptop or Desktop Computer"
Bamboo is a rapidly renewable lumber and requires less energy to harvest and produce. This unique bamboo keyboard and matching mouse work like any other, but the cabinet is made of attractive, durable, environmentally friendly, polished bamboo instead of plastic. USB connection. Best of all: both keyboard and mouse have ultra-low EMF emissions. Luxurious, eco-friendly, elegance at your fingertips.
You get both:
• 104-Key Low profile Keyboard with tactile feedback for quiet & easy typing, and
• 800 dpi high resolution 3-Button Optical Mouse (symmetrical for both right and left handed use)
USB 1.1 version interface, plug & play
Fully compatible with Windows ME/2K/XP/Vista/7
RoHS compliant
Limited lifetime warranty
RETRO MOBILE PHONE HANDSET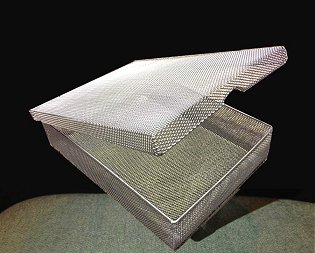 "All the Comfort of a Classic Telephone"
Not quite hands free, but this stylish remote handset is easy to hold and offers good sound quality. Reduces your radiation exposure dramatically by increasing the distance between the phone and your head. 2.5 mm universal plug. Includes coiled cord, call pickup/end button (does not work with all phones) and adaptors for some Nokia, and Sony Ericsson phones (other adapters may be necessary for some phones). Very light weight. Jet black.
Retro Mobile Phone Handset (Cat. #A249) … $19.95

more info at http://www.lessemf.com/computer.html
I have my own barcode now.    Read all about what you can do with barcodes for your business – just click on the link above.