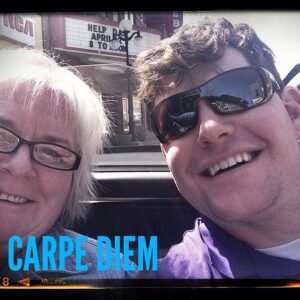 On April 29 at 1 pm,Tyler Abens and I will be featured on a National REALTOR webinar.  The webinar will showcase how becoming engaged in community and downtown revitalization efforts can lead to leasing/sales of vacant buildings and other positive impacts on commercial real estate development. 
Targeted efforts involving REALTOR® associations, REALTORS® and community organizations – including a Better Block tactical urbanism event, a Main Street® planning approach, and a tour of empty buildings – have resulted in positive economic changes and are strengthening communities.  This webinar will detail the results of these efforts and show how similar efforts might be able to do the same in other communities.   The featured speakers include Andrew Howard from Team Better Block,   Deb Brown, Chamber Director for Webster City (IA) and Tyler Abens, REALTOR and Doug Loescher, Main Street.
The webinar will be  April 29, 1:00 pm CST and you can register at http://www.realtoractioncenter.com/for-associations/smartgrowth/placemaking/webinars.html  Click on Community Outreach Leads to Commercial Revitalization  There is no charge to attend, and everyone is welcome.  We invite you to join us and hear what is working and how all of us are contributing to better communities. 
·        Andrew Howard, Better Block Team – will focus on goals, outcomes and potential results (spaces leased, buildings sold, new business started, etc.) of a Better Block Project  and discuss builds in Texas and Norfolk, VA and role of REALTORS®.
·        Doug Loescher – will discuss revitalization needs of Seville, OH (before) and outcomes (after – vacant storefronts leased, school sold for new business) of a Main Street project for which the Medina County Association of REALTORS® received a Smart Growth Grant.
·        Deb Brown (Chamber of Commerce Director) – will discuss planning and outcomes (buildings leased/sold) of a Vacant Building Tour in Webster City, IA and Tyler Abens as the role of REALTORS® in the tour.