I met today's guest blogger, Nanette Pawelek on an airplane headed to Minneapolis from Salt Lake City.  She was on her way to Amsterdam with her mother.  We had a wonderful conversation and I asked her to write about her upcoming trip to the Christmas market in Switzerland.  Please enjoy!  
Bischofszeller Adventsmarkt
The end of November spawns large and small-scale Christmas markets that stretch across several European countries. German Christmas markets, "Weihnachtsmärkte" or "Adventsmärkte," are a century old tradition that has caught on with smaller cities in more recent years. Bischofszell, an architecturally rich Swiss city that dates back to the early Middle Ages, is nestled along the Thurgau River in the northeastern part of Switzerland. Bischofszell is home to approximately 5,000 people and hosted its 17th annual "Bischofzeller Adventsmarkt" (Bischofszell Christmas market) this year.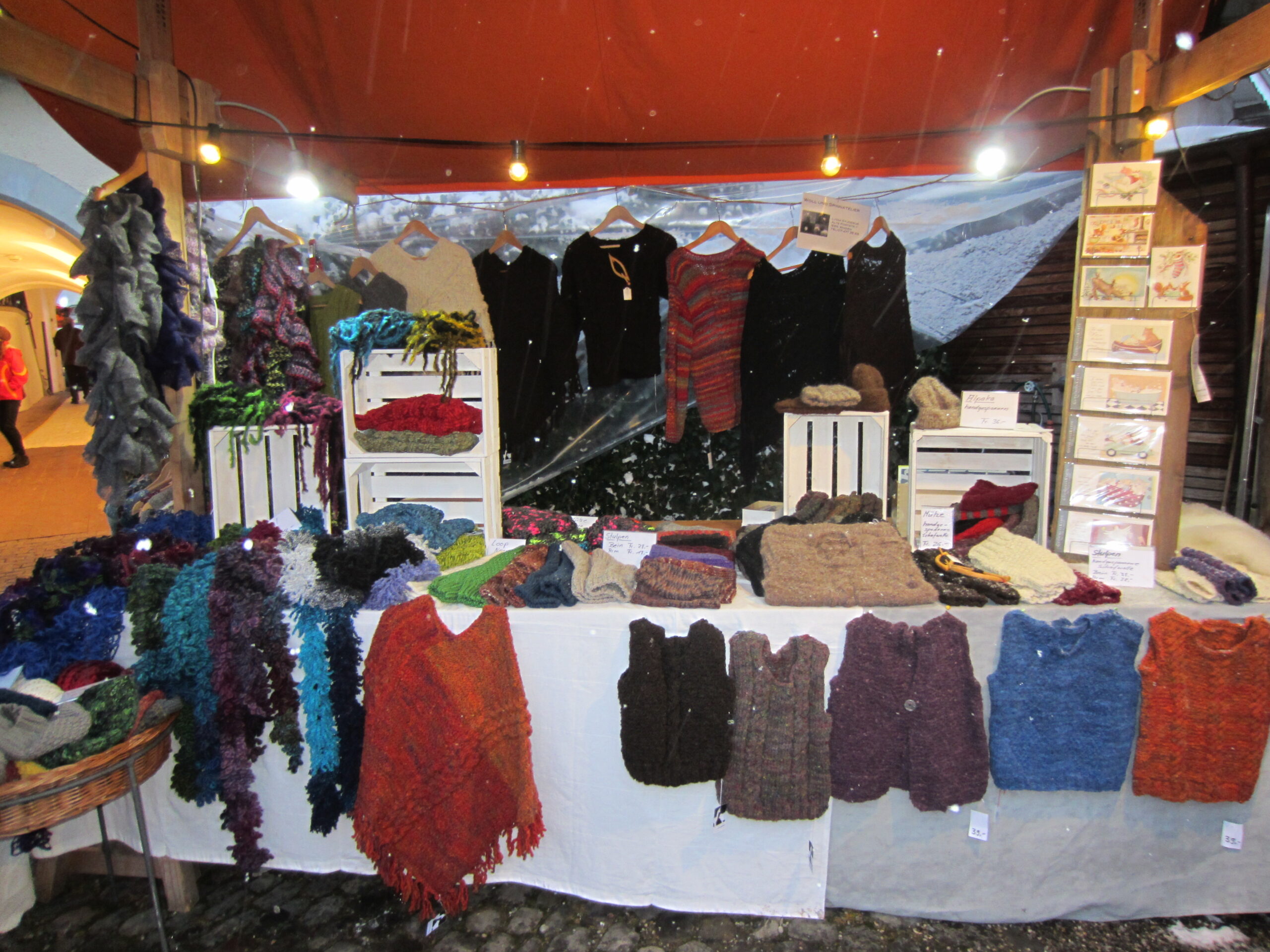 My Dutch grandfather, Willem Hartog, is a baker by trade. He is now 89 years old and lives in Amsterdam, but temporarily made Bischofszell his home after World War II when other parts of Europe floundered in high unemployment. He learned the local Swiss-German dialect, interned at a local bakery/pastry shop, and made quite an impression on the town, but even more aptly on Herr Allenspach's daughter who he later married. My grandfather brought my family back to Bischofszell nearly every year and has become a well-known visitor of this Swiss haven.
This year, I accompanied my grandfather, mother, and two uncles to Bischofszell for the Bischofzeller Adventsmarkt where local vendors populated the inner ring of the city and sold handcrafted ornaments, scarves, hats, candles, home décor, and additional ornate trinkets.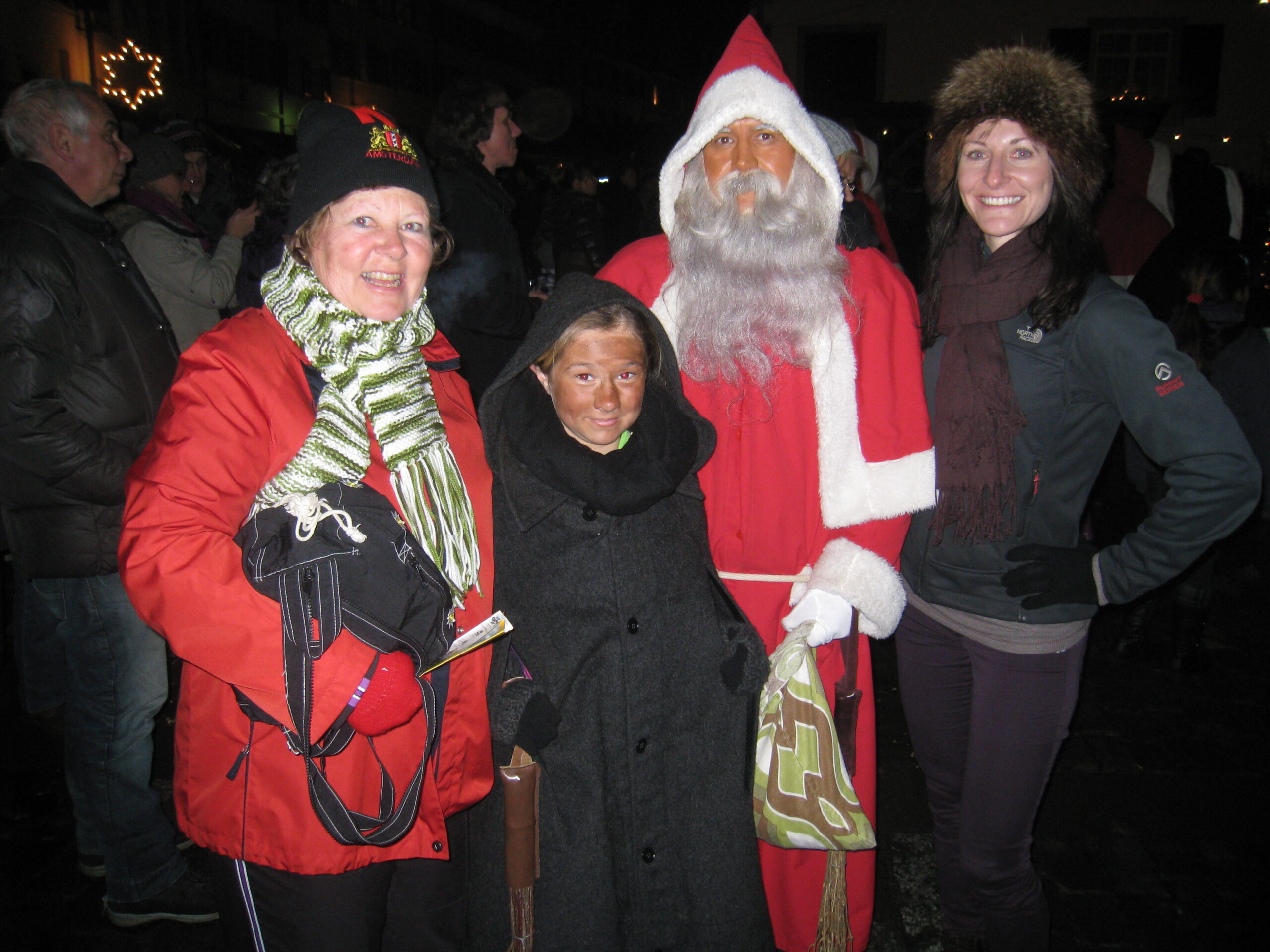 We perused the cluster of stands: my mother bought some homemade jam from a tent titled, "Lady Marmalade," and sipped on mulled orange cider as we continued through the slow, but captivating progression of Christmas commodities. We ran into "Samichlaus," a Swiss patron saint akin to "St. Nicholas," who offered us a handful of peanuts on the condition that we recite a memorable phrase. I relayed a saying that my late Swiss grandmother often said which translates as, "A friendly face gives light everywhere." My mother and I posed for a picture with "Samichlaus" and his aid, and then we bade our adieu.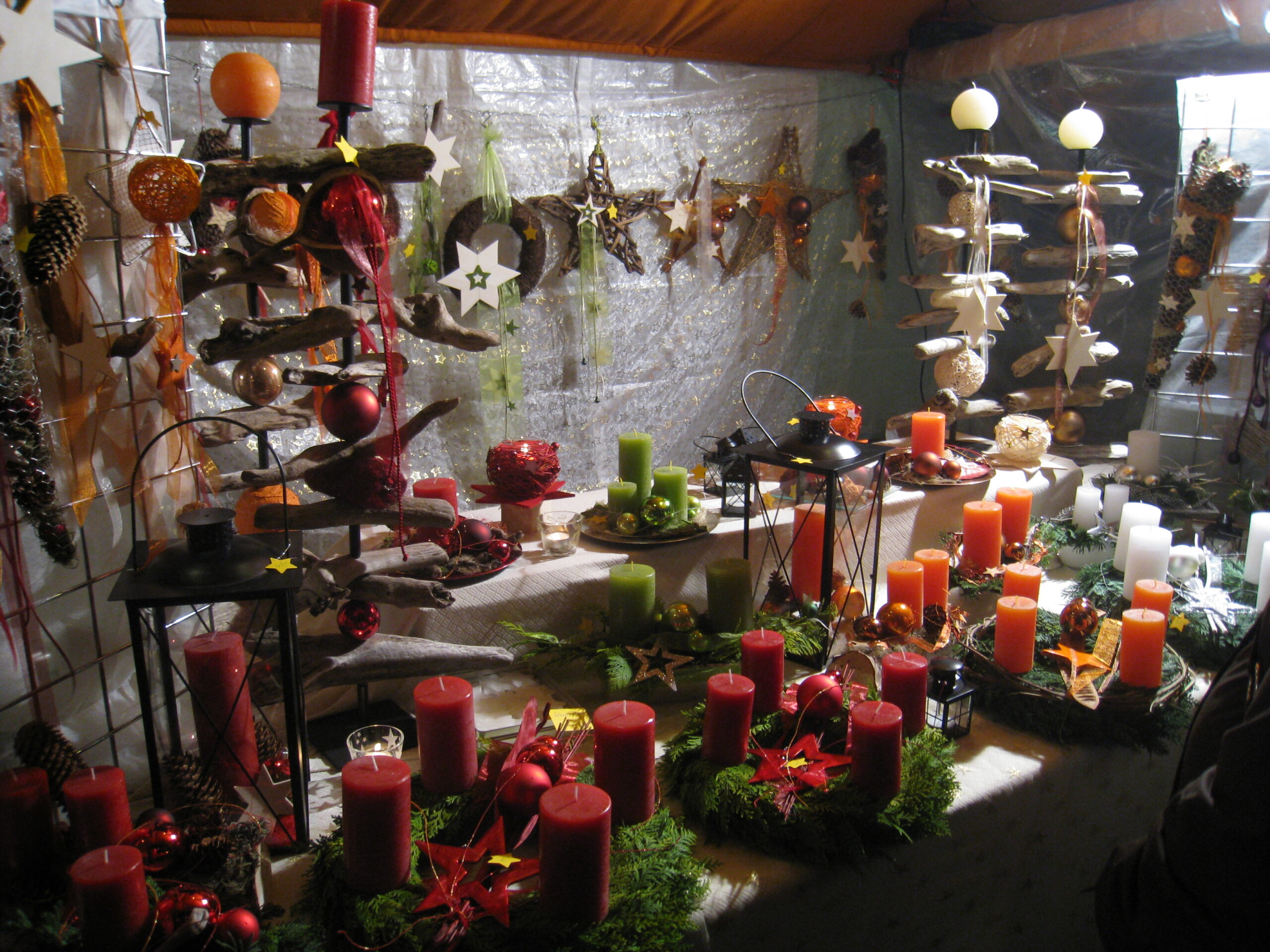 We meandered along the series of stands featuring hand made wooden candleholders, frames, clocks, soaps, body cream, essential oils, knitted woolen scarves, mittens, and sweaters. Across from one vendor that sold roasted almonds and peanuts, and next to another vendor that baked and churned chestnuts, stood a wooden cart containing hand made toys, wooden candles, baby bibs, socks, and scarves as part of a charity project for children in Guatemala.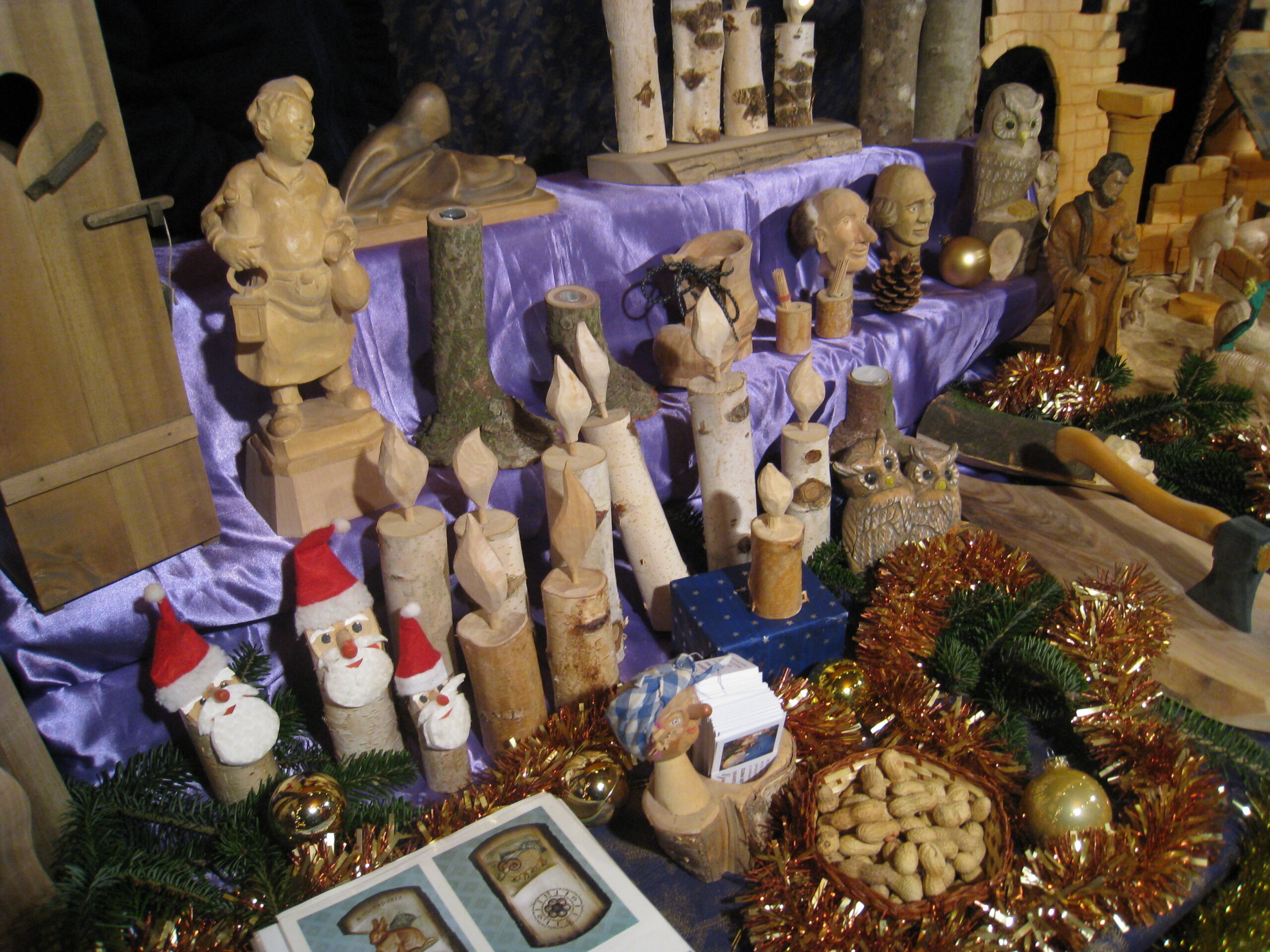 Despite its smaller city status, the Bischofszeller Adventsmarkt presented an array of creative, inventive, and delicious items for sale. The Bischofszell "Sattelbogen" retirement and residential home sold mouth-watering apple flavored scones in addition to the noteworthy "Quarkini," a fried round ball of dough and quark sprinkled with sugar. My mother and I savored a few Quarkinis as snowflakes decorated the tops of the church spire, vendors' Christmas market stands, and the market visitors.
Bischofszell came together in it's quaint city center: it's inhabitants and visiting guests conversed with each other about small pleasantries and the melodies from a hand-cranked organ, played by an elderly couple dressed in traditional Victorian-era costume, echoed through Bischofzell's "Altstadt" (old town). Though cities such as Nürnberg and Frankfurt are renowned for their grand scale Christmas markets, smaller cities like Bischofszell arguably provide a more intimate and local feel for the holiday markets and festivities.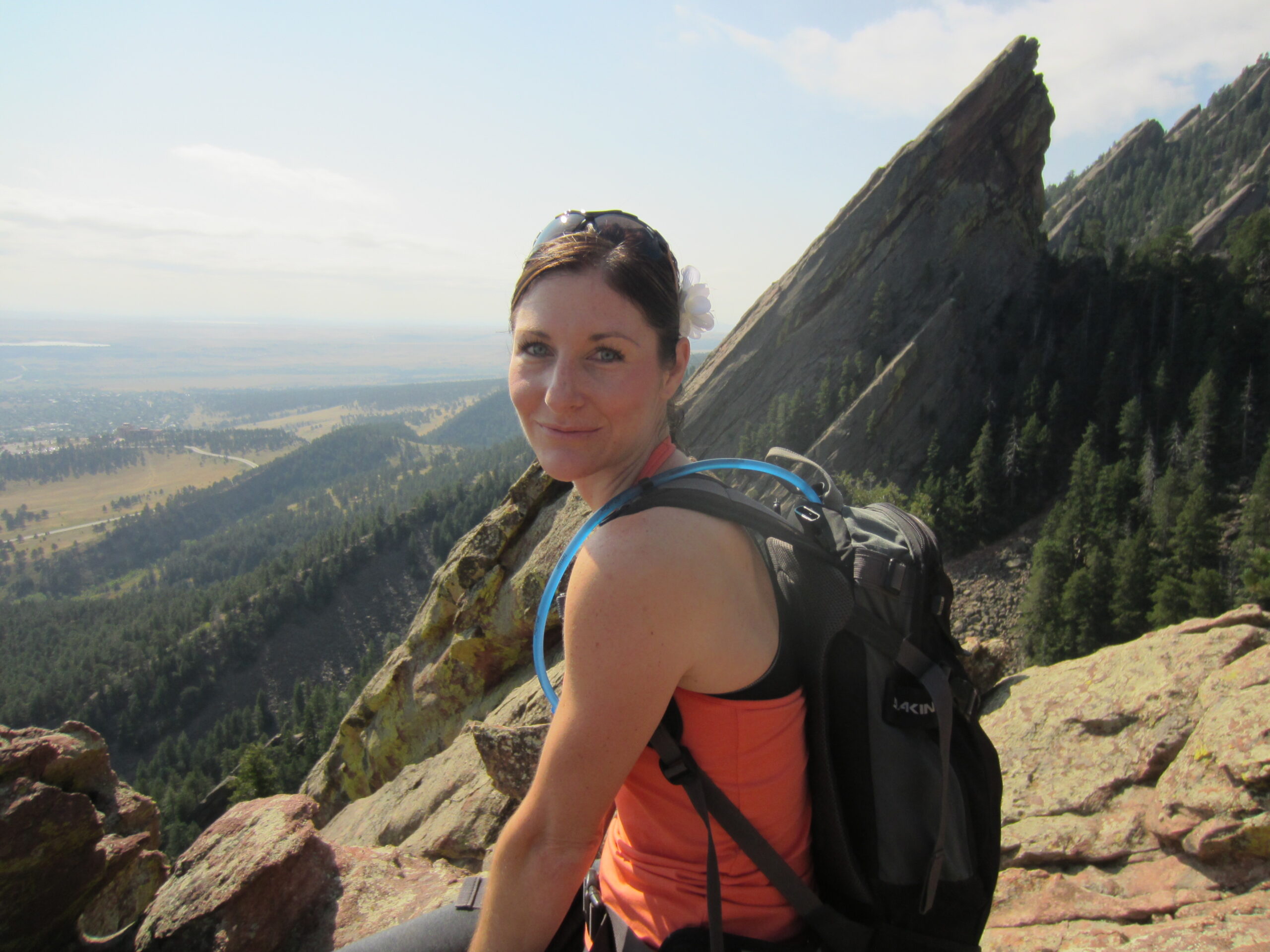 Nanette Pawelek  is currently a professor for the University of Maryland and teaches U.S. service members in deployed locations. In the past three years, she has taught service members in Kosovo, Iraq, and Afghanistan. She will continue along this pedagogical path and spend January 2013 – May 2013 in Kuwait. In her spare time, she wanders around domestic and international cities and engages in conversations with random strangers. She will soon begin cataloging her adventures at  http://www.quixotictraveler.com