I've found a new app at Canva.com.  There are free options, and lots of them.  There are also paid options.  So far, I've only used the free options.  Here are a couple of examples.  Now … go have fun!
I created a new business card and uploaded it to Vistaprint – they'll be here in a week.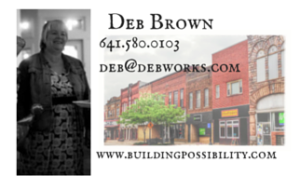 I did a facebook cover for Debworks.

And a poster for an event coming up.