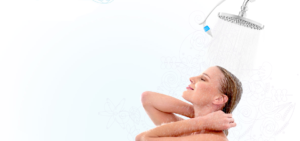 On occasion I get asked to try out products. Usually I just pass them up.  But this one looks like fun …. Essio Shower Aromatherapy Kit.  I'm waiting to hear back to see if I can also give away a kit to one of my readers!
What do you think about it?
And by the way, they have 1-10 employees and are a small business that appears to be marketing very well and I think we might be able to learn something from them!  I'll be taking notes and sharing in a later blog post.