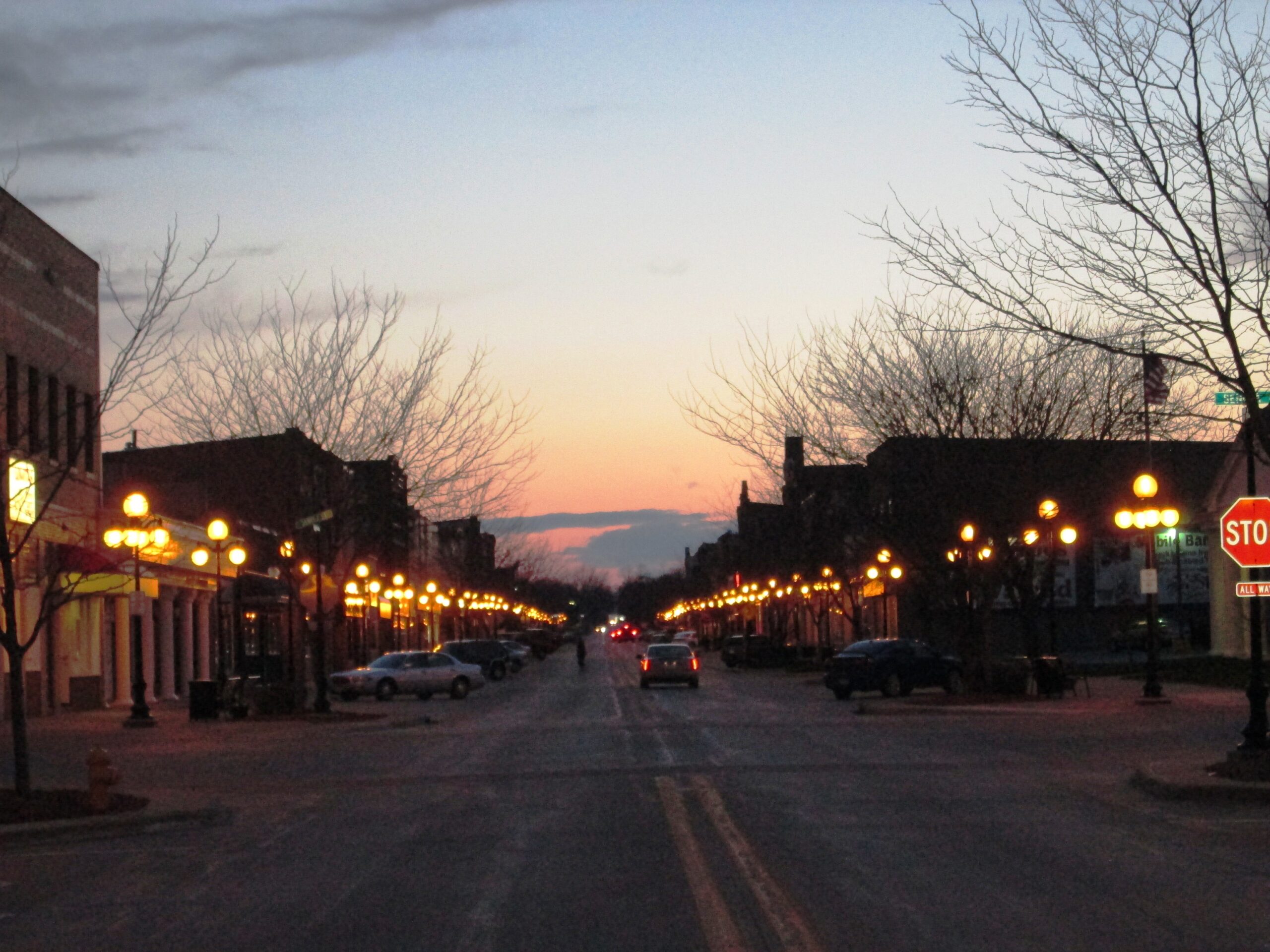 I'm Deb Brown, the new Chamber Director and my first job will always be to support our Chamber members and make sure they are receiving many benefits as a result of belonging to the Chamber.  We want to provide sound business policy, the highest level of service, encourage innovation, develop a strong business climate and create an amazing quality of life for our residents.
April has been a great month!  We've added Cathy Oswald at Inner Dynamics, Chad Hill at Marlies Garage, Julia Sosa from La Perla Jarocha, Theresa Echelberger from the Future of Health Massage and Maurie O'Hearn from O'Hearn Family Chiropractic to our Chamber rolls.  Welcome everyone!
The Tour on April 24 showcased 11 vacant buildings for sale or for rent and was declared a success!  Several properties shown had potential buyers express a strong interest and we look forward to seeing new businesses in town!  Our thanks to Schlofeldt Engineering for designing the maps and making them available to everyone; HyVee for snacks after the event, Stacy Wearda, Tyler Abens, Sandy VanHauen -realtors; Jeanne Hill, Rudy Knight, Vern Radcliff, JoAnn Robb, David Toyer, Loween Getter, Pat Powers, Art Downard, Ron Gilbert – Champions; Mathew Byrne, Connie Gilbert, Randy Chalfant, Al Reynolds, Jason Van Sickle, Nancy Kayser, Steve Kehoe – building owners.  It took a community to make it possible and we thank everyone who attended and all of those still talking about it!
The weather is finally cooperating and giving us sunshine and warm temperatures.  In May we are looking forward to graduations, classes and fun times at Kendall Young Library all month, Stony Creek Landscape classes, St. Thomas Ball, How to Wow Seminar on how to hire great employees, chamber coffees, National Train Day, Crestview Concert,  The Races, Live Music at Mornin' Glory, classes at Briggs Woods, a play at WCCT, and Memorial Day.  Be sure to visit our website calendar for all the details: http://www.visitwebstercityiowa.com/calendar_of_events.html
We are also planning three street festivals this summer and hope that you will attend.  June 14, July 5 and August 9.  Friday nights we'll close off part of 2nd street, sell food to support a nonprofit, encourage stores to stay open late and have a live band playing.  Capping off the night will be a free movie in the park!   Locals will bring lawn chairs, maybe dance some and shop a little.  Tourists will come and stay overnight and enjoy the farmers market, 9 hole golf outing and the races on Saturday.  We're calling it Summer Nights and we're asking you to mark your calendars and save the dates for a whole lot of fun in Webster City!  You'll soon see posters around town and we promise a great time, good vendors, fantastic music, wonderful food and fun at the movies.