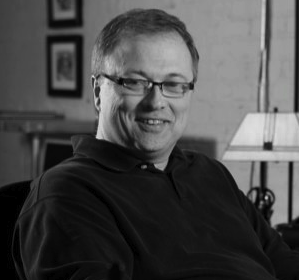 Make your website really a blog.  That looks like a website.
Update often.
Give back.
Create affordable, easy websites.  I have always thought the 'big guys' are charging way too much.  And doing those static kind of things.  You know, putting up information and expecting people to come see it.  But there's no reason for them to come back.  They got their information, and they left.  What if you made your website look kinda static, but offered people reasons to come back for more info?  You can do that with Headway.  It's a word press theme, that's very easy to use and doesn't require you to know all the geek stuff (html coding, css, flash and more).  You can create your site yourself, or ask me to do it for you.  Checkout Headway and see what this wordpress them is all about.  Or just give me a call at 641-580-0103 and let's talk about making it easy.
Update often. Are you an expert at your business?  Share some of that information.  Here's an opportunity to create a virtual presence, become an expert online.  Give people a reason to say "hey, that guy is smart.  I want to hire him."  Share it on your website.  Which is really a blog.  See above.
Give back. Tell us or show us how to do some things.  Give it away for free.  Remember, just because I can learn how to do something doesn't mean I want to do that.  I might just want to hire you to do it for me.
Here's some examples of Headway sites:
Two sites I'm currently working on – believe me when I say I'm brand new at this.  It is just that easy.  These two sites are not complete.  I thought you might enjoy watching the process – and see what you can do with Headway.
www.historyinfranklincounty.org
Who's that guy in the picture?  That's Grant Griffiths and he is the one responsible for introducing me to Headway Theme.  He has a very close relationship to the developer of Headway, Clay Griffiths.  I found Grant on twitter – and we've never been the same since!