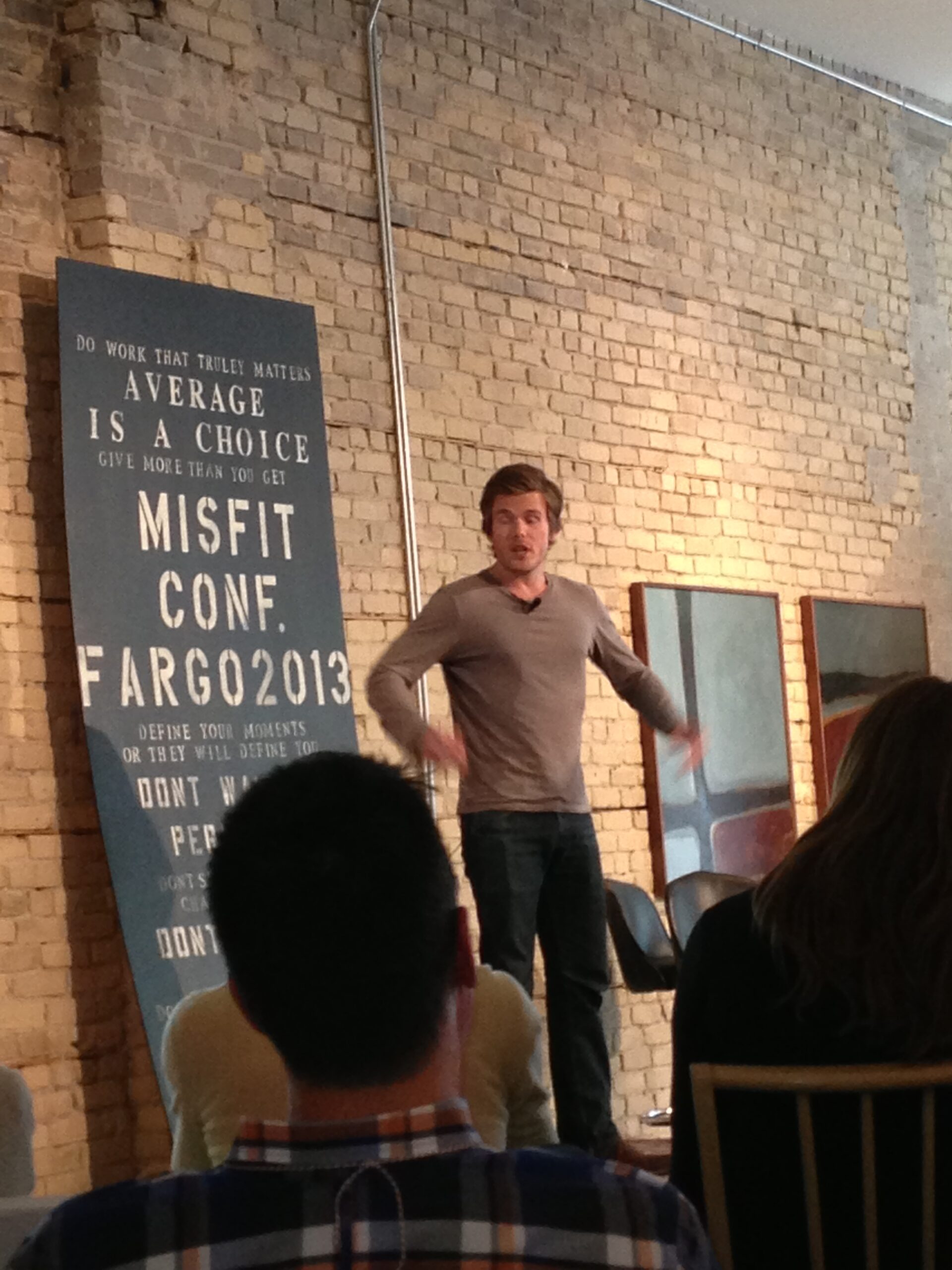 Colin G. Wright is a young man I met at the Misfit Conference in Fargo.  Colin and I clicked because we are both mid-westerners.  I'm from Iowa and he is from Springfield, Missouri.
Colin is a traveler and a writer.  He's also a very smart young man.  His home address is somewhere in Montana, and he actually travels around the world staying in one location several months at a time. Read more about that here.  He's also the co-founder of Asymetrical Press, a publishing company dedicated to the writer.  You can find more information here. 
Today Colin released a short book he wrote called Act Accordingly.  I bought the e-version for $3.  There is a paperback version for $7.  Amazon says "You have exactly one life in which to do everything you'll ever do. Act accordingly.  Act Accordingly is a philosophical framework written to help people become the best possible version of themselves. Rather than proposing a one-size-fits-all code of beliefs or behaviors, the ideas presented in this intentionally concise book encourage readers to question their long-held biases, their definition of confidence, their level of self-sustainability, and the degree to which they allow themselves to evolve their beliefs over time.  There's no time like the present to…act accordingly."
Two things sold me.
1. I know my fellow misfit Colin.  He's funny, profound and smart.  He's a homeboy.
2. Who doesn't want to be the best possible version of themselves?
Now I'm sharing this link with you in hopes that you will also purchase this book.  Support a fellow writer.
Amazon link (not paid to promote this)
Asymetrical link (with video interview)
Note to Colin:  hook up with indiebound.org and get that book with the indies!