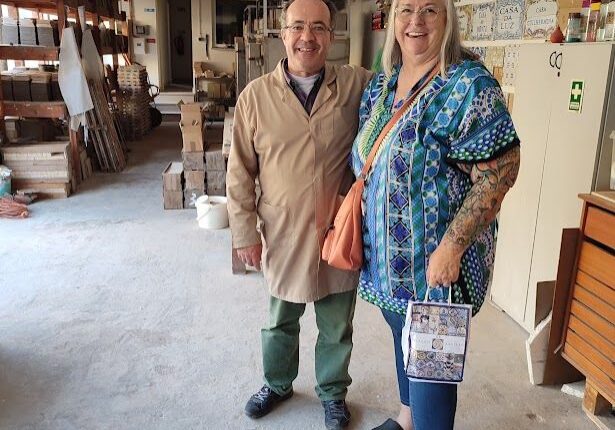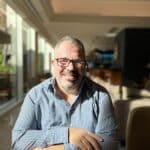 Federico, a friend from Lisbon, picked me up from the hotel. Our intention for the day was to visit small towns in the Portugal countryside. Lisbon is a major metropolis and driving is just like driving in Chicago. It helps to know where you are going. As we drove the buildings got smaller, and the grass began expanding into more areas. It was a gradual escape into the country.
Empty Buildings
Our first stop was in the suburb of Azeitao. There are about 18,000 people that live there. Frederico knows I do love looking at empty buildings, so he made sure I saw this building in one of their shopping areas on a main street. There are many empty buildings in Portugal. Some small towns have only older people (over 65) that live there. Everyone else has outmigrated to larger cities. Their tax inheritance laws are difficult. Many can inherit and if just one doesn't want to sell, the building sits. There's no charges on owners if a building sits empty. It costs a lot to rehab it, and the lack of maintenance of an empty building is zero.  The economic forecast is bleak and some owners are waiting for that to change. There are many reasons!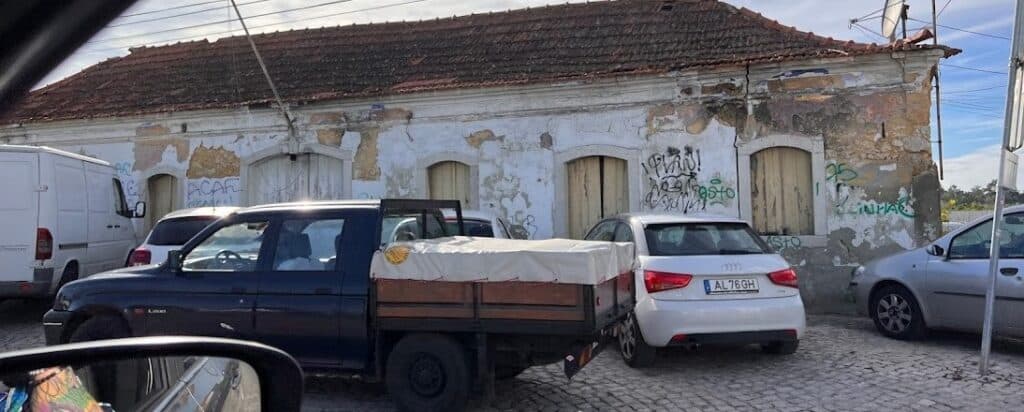 Azulejos de Azeitao
Our destination was Azulejos de Azeitão, located on a side street off the main roads. This is a tile factory about an hour's drive from Lisbon. They make by hand Portuguese tiles in the style of Hispano-Moorish tiles of the 16th century. Portuguese clay, molds and pigmented glazes are used, and I got to help paint a tile. It requires concentration, a steady hand and patience. When you look at all of these tiles, keep in mind someone sat there and painted them all by hand. Click on each picture below to enlarge it.
The hands-on experience in this remote Portuguese tile factory was an experience everyone should have. We received a complete tour, saw the process from beginning to end, and had all our questions answered. You'll never want to buy another mass-produced tile!
Lessons learned:
This business is successful for a number of reasons. They have learned some simple steps any retail business could take advantage of.
Give your visitors an experience.
Show us what you do, not just tell us.
People want handmade items, there's always a market for them.
Hold workshops. This business does, and they are well attended. You can even book a group workshop, making the experience even more compelling.
Offer shipping. When tourists are in your store, make it easier for them to buy. Offer shipping. It doesn't have to be free. It's a matter of convenience.
Stay open later. This business is open 7 days a week. Monday through Saturday they are open until 7 pm.
Let people see you creating your product. It was fascinating to watch the lady artist paint a large piece by hand. If you sell other artists work, perhaps show a video of them at work.
Contact for the tile factory:
Tel: (351) 21 218 0013
azulejosdeazeitao@gmail.com
https://www.facebook.com/tilesofazeitao
https://www.instagram.com/azulejosdeazeitao/
dos Trabalhadores da
Empresa Setubalense, n.15
Sitio da Bacalhoa
Vila Fresca de Azeitão
2925-495 Azeitão