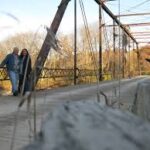 Wednesday, March 16 at 6 pm Becky McCray and I will host a webinar discussing 8 innovative rural business models.  
Entrepreneurs are using these smaller scale experiments and tests to learn what works before making a huge investment.
That's tomorrow night, and you can tune in from the comfort of your home while eating dinner.  Or gather some of your business mates and project in your large screen and watch it together.  The cost is only $20, no matter how many people watch.  We'll give examples of people already using the models, share some pictures, and you'll be able to ask questions as well.  The video will be available for attendees through the end of the month.
This picture is one of the business models taken in Perry, Iowa – the owner is the man in the middle – and we will discuss his business tomorrow (and show another picture).  We look forward to seeing you online!   Register here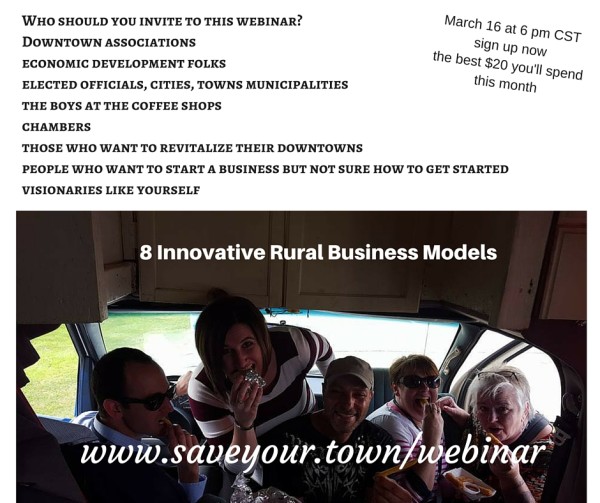 Thanks to Sarah Bey from my Leadership Iowa class for the use of the picture!