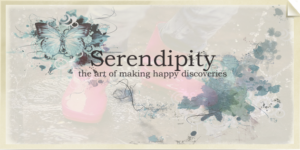 Many good things happen if you are prepared for them.
Last Monday we had a successful 140 Character Conference in Des Moines.  (You'll read more about it next week.  We are working on making more information available for those who could not come.)  It was an opportunity to connect our online connections in real life.  It was also an opportunity to create some serendipity and see what we could build from attending and participating in the conference.
I'm meeting with Shannon Latham from Latham Hi Tech Seeds to see what we can create out of the 140 Character Conference.
A group of us are creating Social Media Midwest – Dave Murray, Becky McCray, Erik Granning, Ryan Johnson and Gus Wagner.  Dave and Erik have built Social Media Michigan – and we thought it would be a great idea to do something for all of the Midwest.  If you've got ideas, why not post them here?  I'll happily forward them on to the group.
Debworks received a request to write an article aimed at the decision makers in companies about why they should be using Twitter. Now I need your help.  Do you use twitter?  Why? I know the answer for my company, I'd like to hear what you think!  I'll also include some of your answers (with credits if you give them).
Those are just a few of the projects that came out of attending and participating in the 140 Character Conference!
picture found at http://columnary.blogspot.com/2011/01/serendipity.html