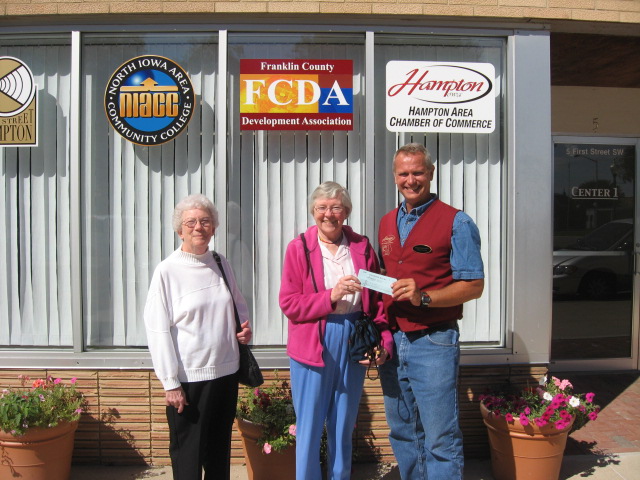 Sister Mildred Leuenberger, OSF from Stacyville was a big winner.  Sister Mildred won $100 worth of Chamber Bucks in a contest in the Our Iowa magazine June/July issue.  The winner was announced in the August/September issue.
Sister Mildred was visiting a friend in the nursing home and that friend gave her a copy of the Our Iowa magazine.  She took it to church with her and shared it with her friends.  Sister Mildred told her friends that she really liked the magazine and wanted a subscription, but the cost didn't fit her budget.  Soon her birthday came around and those friends gave her a two year subscription.
Our Iowa has an advertising contest where they hide a "Lucky I" in three of the ads in the magazine.  The Hampton Specialty Shops advertise in Our Iowa, and the Hampton Area Chamber of Commerce offered $100 in Chamber Bucks as a prize.  Sister Mildred found the three Lucky I's, mailed in a letter with the information and her name was drawn out of 4,569 entries and won the Chamber Bucks.
Sister Mildred and her friend Phyllis Buckingham visited Hampton September 8, visitor guide and specialty shop brochure in hand.  They had a grand time shopping and visited several historic sites while in town.
(picture L to R: Phyllis, Sister, Brook Boehmler)