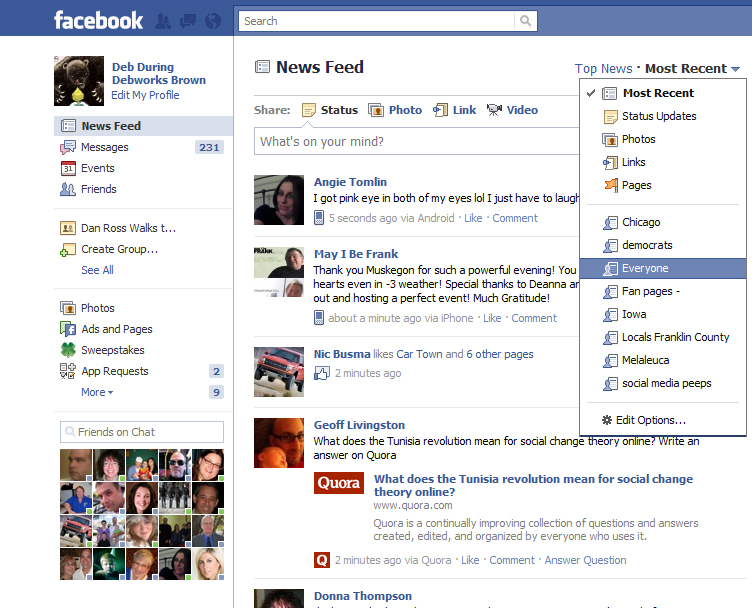 Create lists.  One for friends, one for fan pages, one for locals, one for social media people, one for news ….. you get the idea.  Here's how:
Go to Friends (on the left side) and click.
Edit friends.
Create a list.
Create more if you want.
Then when you roll your mouse over the area just right of your friends name, the Edit List option pops up.  Click on it and choose the list you want them to belong to.
Okay — now you have all your friends in a list of some sort.  What can you do with that information?
Click on the home page, Find the Most Recent tab and click on the arrow — here's all of your lists.  I have a list for locals — so when I want to see only what local people are doing, I choose it.  There are all the people who live near me talking about what they are doing!  I also have a list for Fan Pages — so I can check out what the brands I follow are up to.  I have a list for Melaleuca customers – so I can see what they are up too.
The possibilities are endless.  How do you use lists?