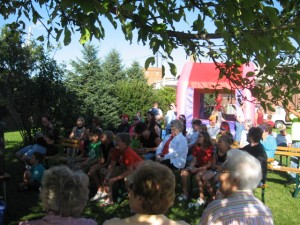 Facebook does some pretty cool things.
One of those things includes showing you some folks you might like to be friends with.  I use this feature often and like to meet new people.  Most of them are friends of friends.
So if you get a request from someone you don't know, consider that Facebook may have suggested they become your friend.
Before you send me a message that says "who are you?  I don't know you"  do a little research first.
1. Look at my info.  Perhaps I'm someone you might want to know.
2. See if we have any shared friends.  Maybe we share some cool friends.
3. Do I have a real picture? Do I look like someone who might be a good friend?
Then – take a chance.  I might bring some value into your conversations.  And if you don't like me, you can always unfriend me.
What the heck – step outta the box once and awhile.