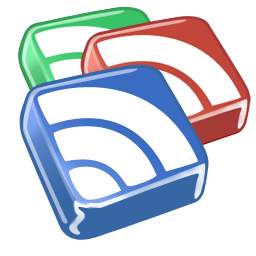 Have you set up your Google Reader account?
(google 'what is google reader' and read all about it!)
Better yet, do you have a Google account?
(you do if you have a Gmail account.  once again – google it. )
It's a Google world people – and they have incredible free toys to analyze, forecast, stay on top of things, read and play with.
Why not spend an hour setting up your Google account, finding some blogs to put into your Google reader and then read them?
Here's a head start on some to add to your reader:
http://www.halfwaytonormal.com/
http://responsibleparent.blogspot.com/
http://www.needalittleadvice.com/
Picture from http://www.ekoob.com/ which is another site to add to your Reader!