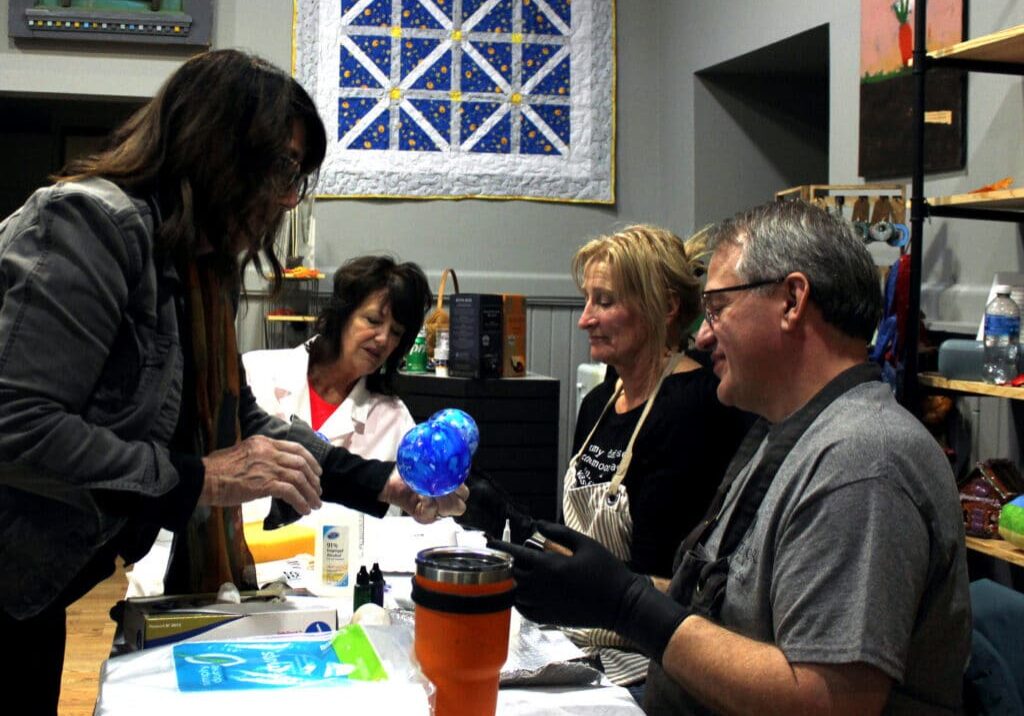 I'm writing a workbook. About ways to save your small town. Here's one chapter from the book.
Crafters can be your new entrepreneurs 
You can boost creativity while building community with co-crafting events such as "crafternoons," hacker or maker days. These are events where crafters/makers/or hackers gather together and do their thing. Sometimes they are a one-off event, many times they happen on a regular schedule.
From tech enthusiasts to crafters, scientists to garage tinkerers, at these kinds of events, novices and experts of all ages come together to show what they've made and share what they're learning.
Your local library often is the place to find crafting events for kids and adults. Your senior center, churches, and gathering spaces are also places to look for crafters.
Why are crafters important to economic development?
They make special and unique things that machines can't copy. Many items are handmade.

They bring different ideas and techniques to the market and can help to keep traditional skills alive.

Items made locally help keep monies in town instead of going to some big nameless corporation.
To help crafters work together and sell their products, we can:
invite them to be pop ups at  events,

join online groups to find them, and

give them places to sell their things.
Working together can also help them learn from each other and come up with new ideas. By supporting crafters, we can help them keep doing what they love and make the economy better.
Who is a crafter? 
Potters, Quilters, Painters, Sculptors, Musicians, Cooks, artists of all kinds. Your makers also include all kinds of high tech and low tech, like 3D printing and plasma cut metal signs but also blacksmiths. Search your town and your nearby town names on Etsy, Kickstarter, and eBay to find local crafters.
Start a list of crafters in your community.
Ask on social media who else are crafters in town. Tag them if possible. Ask them what kind of things they are making. Start a fun conversation with ideas for presents for the holidays you can buy from local people!
Feel free to share your crafters on my Facebook Page. Just go to this link and share their info. If you can, tag their Facebook page too.